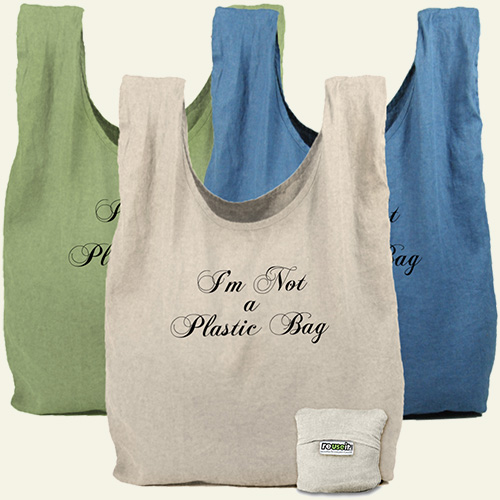 Americans spent over $566 billion on holiday gifts in 2010. With Chia Pets® sales topping out at 500,000 units per year, it's a safe bet that much of that money was wasted on gifts that never got used, got tossed or re-gifted.

This year, Chicago online retailer reuseit.com suggests giving a thoughtful, sustainable gift that will help your loved ones reduce waste, save money, and undoubtedly make you look like a smart gift giver.

Reuseit.com has taken the guess work out of giving by combing through thousands of smart, eco-friendly products and organizing them into a convenient Gift Center.

"Many Gifts go out of style, lose value or simply fall apart. But high-quality reusable items are made with longevity in mind," said reuseit.com founder Vincent Cobb. "Give your friends and family something clever and practical that they'll use for years to come - whether it's a reusable water bottle, a great-looking lunch bag or a cool kitchen gadget - they'll think of you every time they use it."

Don't get re-gifted this holiday season. Give a green gift that will make a big impact.

Reuseit.com has hand-picked eco-friendly gifts for everyone on your list:

Gifts for Him
Gifts for Her
Gifts for Kids
For the Traveler
For the Cook
For the Co-Worker
For the Coffee/Tea Lover
For the Newbie
For the Seriously Green

For more information, high-res images or product suggestions for your holiday story, contact Lauren Brostowitz at Lbrostowitz@reuseit.com.

About reuseit.com
Reuseit.com is a leading online provider of high-quality reusable goods for every part your life. Founded by Vincent Cobb in 2003, reuseit.com is both a store and an information source to learn about the harmful effects of disposables, such as plastic bags, on the environment. In order to help conscious consumers reduce wasteful habits, reuseit.com offers practical and innovative solutions -- from bags and bottles to lunch, household items and more. Reuseit.com has empowered over 250,000+ customers to eliminate nearly 1 billion use-and-toss items.

Recognized as a leader and innovator, reuseit.com won Green America's prestigious Green Business of the Year in 2007 and their Longtime Leadership award in 2009. A trusted source, the company is a BizRate Circle of Excellence Gold Honoree and was recognized by Inc. 500|5000 in 2009 and 2010 as one of the nation's Fastest Growing Companies. Reuseit.com is an authentic, triple-bottom-line company, supporting Fair Trade Practices and donating one percent of all sales to environmental causes through 1% For the Planet. Read more about the company's vision and join the conversation on Twitter and Facebook.

As of Earth Day 2011, we've donated over $200,000 to environmental organizations. Together we are making a difference.