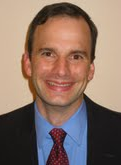 1 March 2012—Snowmass, CO—Dr. Jon Creyts, recognized thought leader on energy, competitiveness, and the business implications of climate change, today joins Rocky Mountain Institute (RMI) as Program Director for the industrial practice. He joins RMI's current Program Directors—Hutch Hutchinson, formerly a partner and director of Boston Consulting Group, and James Newcomb, formerly a strategy leader at the National Renewable Energy Laboratory.
Creyts will lead RMI's research and collaboration to make U.S. industry more competitive, profitable, and resilient by transitioning from fossil fuels to efficiency and renewables, as RMI recently mapped in Reinventing Fire. He will also be active in RMI's new Electricity Innovation Lab to help leading stakeholders in the electricity industry explore new business and regulatory models.
Creyts joins RMI from the Chicago Office of McKinsey & Company, where he was a partner and one of the founders of McKinsey's Sustainability & Resource Productivity practice, as well as a long-time leader in McKinsey's Global Energy and Materials practice. He is a principal author of McKinsey's groundbreaking survey, Reducing U.S. Greenhouse Gas Emissions: How Much at What Cost? which helped popularize the "carbon abatement cost curve." He also co-authored the sequel report, Unlocking Energy Efficiency in the U.S. Economy, identifying ways to capture this compelling resource at-scale.
Creyts has worked with dozens of leading global institutions to develop and implement related strategies, and has collaborated extensively with business, non-profit, academic, and government thought leaders to advance our understanding of the solutions to our most pressing energy and resource challenges.
Prior to McKinsey, he worked in both the power and aerospace industries, and is an alumnus of Lockheed-Martin's renowned Skunk Works design facility. His three engineering degrees include a PhD in Mechanical Engineering from the University of California, Berkeley.
"Jon Creyts has proven at McKinsey his ability to generate insight and drive widespread change with his strategic work and his contribution to McKinsey's pivotal 'carbon cost curve' efforts," said Michael Potts, RMI CEO. "We're excited to add another industry thought leader dedicated to speeding the U.S. shift to the new energy economy."
Since arriving at McKinsey in 2000, Creyts has served a broad cross-section of clients on strategic issues related to growth, capital productivity, environmental management, and operational performance. His most recent engagements have focused on:
Helping utilities, industrial companies, nonprofits, and government organizations mitigate climate risk
Developing energy and industrial business growth opportunities for emerging clean-tech markets
Supporting resource planning, capital project, and operations improvements at electric utilities, petroleum, and metals and mining companies
Designing integrated fuel marketing and purchasing strategies for energy-intensive industries
"Jon Creyts's expertise and in-market collaboration will help RMI, and the business leaders we work with, drive Reinventing Fire from vision to reality," said RMI Co-Founder, Chairman and Chief Scientist Amory Lovins. "I'm also excited that he'll help lead our Factor Ten Engineering (10xE) initiative, which aims to transform how design is done and taught, so our methods of achieving much larger energy savings at typically lower capital cost can make radical energy efficiency the new normal."
***
About Rocky Mountain Institute
Rocky Mountain Institute (RMI) is an independent, entrepreneurial, nonprofit think-and-do tank. RMI emphasizes integrative design, advanced technologies, and mindful markets in fulfilling its mission to drive the efficient and restorative use of resources. RMI's strategic focus is to map and drive the U.S. transition from fossil fuels to efficiency and renewables by 2050.