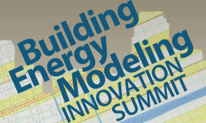 Snowmass, Colo. - Today, Rocky Mountain Institute kicked off a two-day Building Energy Modeling (BEM) Innovation Summit in Boulder, Colo., convening the energy modeling industry to develop a long-term plan for improving modeling tools, processes and capacity.

Developed in partnership with the American Society of Heating, Refrigeration and Air-Conditioning Engineers, the International Building Performance Simulation Association, the U.S. Green Building Council, and the Institute for Market Transformation, the Summit will identify ways to capitalize on the biggest opportunities for building energy modeling to support widespread solutions for low-energy buildings with reduced electric demand.

Attendees represent both the supply and demand sides of energy modeling services, and include software developers, government entities, practitioners and educators, representatives from architecture and engineering service providers, and industry organizations.

"We see the summit as an amazing opportunity to get industry stakeholders together to collaborate, discuss critical issues and approach problem-solving in an integrated way," said Ellen Franconi, a senior consultant with RMI's buildings practice.

Reliable and consistent building energy modeling services are key to maximizing energy efficiency and achieving aggressive performance goals in new and existing building construction. Currently, however, various barriers inhibit the cost-effective and high-quality analysis that can result in deep energy savings.

To help practitioners more effectively use modeling in response to increasing demand for whole building performance analysis, Summit participants will work to identify best practices, bolster practitioner skill levels and standardize energy modeling processes.

"The Energy Modeling community started as a small group, but over the last decade, there has been an explosion in modeling demand due to widespread interest in LEED certification and other building performance targets," Franconi said. "Now, we need to increase the number of skilled practitioners to meet this demand and ultimately drive deep energy savings gained through whole-systems modeling."

You can follow the BEM Innovation Summit on Facebook, Twitter at #BEMsummit, or the RMI Outlet.

For more information, contact Kelly Vaughn, Public Relations Specialist at kvaughn@rmi.org.

***

About Rocky Mountain Institute
Founded in 1982, Rocky Mountain Institute (RMI) is an independent nonprofit organization whose mission is to drive the efficient and restorative use of resources. RMI's work supports a vision of a world thriving, verdant, and secure, for all, for ever. Its strategic focus is to map and drive the business-led transition from fossil fuels to efficiency and renewables. For more information, visit www.rmi.org.

About RetroFit
Energy efficiency in the built environment is a key element of RMI's long-term fossil fuel reduction plan. The RetroFit Initiative aims to encourage the retrofit of the U.S. commercial building stock to use, on average, at least 50 percent less energy by 2050 via the wide adoption of deep energy retrofits that save far more energy, even more profitably, than today's normal practices. For more information, visit www.retrofitdepot.org.