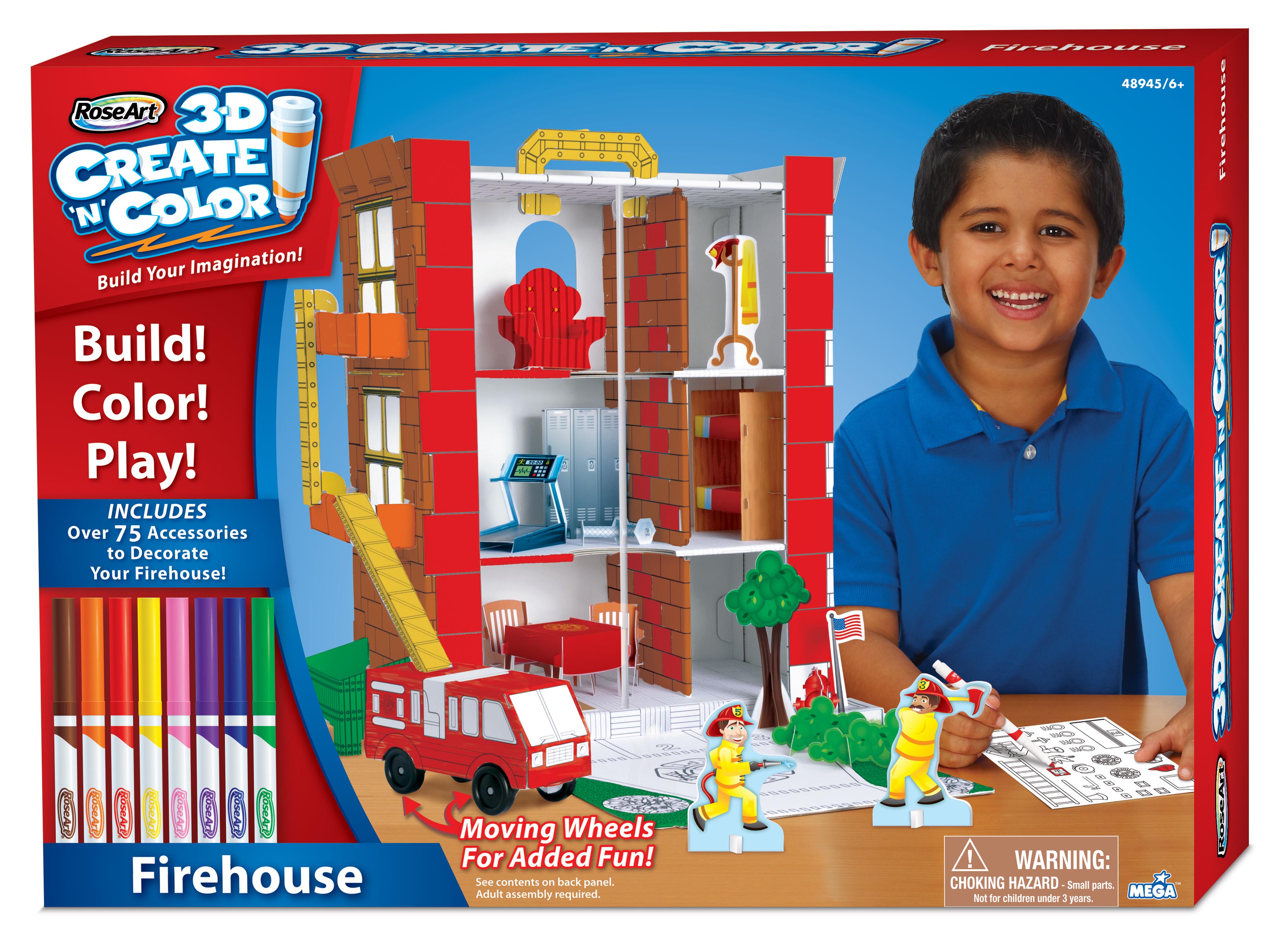 RoseArt® takes coloring to the next level with 3D Create 'n' Color™ craft kits. Create 'n' Color™ is a multifaceted product that delivers long-lasting entertainment and fun by providing an activity that children can also play with once their done.
Kids can decorate and build their very own creations from a large-scale dinosaur or unicorn to a firehouse or dollhouse. The smaller-scale wooden series includes domestic and wild animals as well as a nautical-themed line.
Encourage your kids to use their imagination and create their very own playthings with RoseArt®'s 3D Create 'n' Color™.
Create 'n' Color™ craft kits are sold at Target, Walmart, Toys R Us, AC Moore, Fred Meyer and Hobby Lobby.
For more information visit http://www.3dcreateandcolor.com/