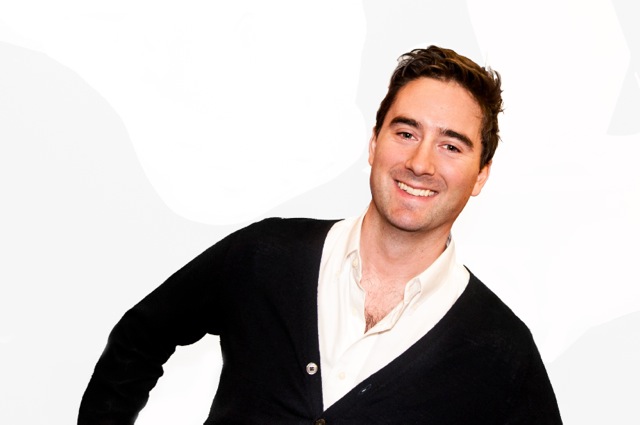 New York, NY, and Wilton, CT: Ruckus Media Group, an independent family entertainment company, today announced that Nick Van Amburg has joined the company in the newly created position of Vice President, Marketing, effective March 14, bringing marketing expertise and product development experience to drive customer acquisition through all available channels and growing Ruckus's community of loyal fans.
Van Amburg, a digital marketer with extensive experience in gaming and entertainment, brings strategic digital marketing acumen to the Ruckus team. He joins Ruckus from ngmoco:), a leader in mobile social gaming, where he was Director, Product Marketing, leading consumer marketing for ngmoco:) games and the Mobage platform. His prior experience includes positions as Senior Product Manager and Strategic Brand Partnership Manager at Rockstar Games, where he led the launch of the #1 best-selling iOS game Grand Theft Auto: Chinatown Wars; Director of Media and Creative Director at the boutique advertising agency Ammirati and commercial production company Hungry Man, respectively; and Content Developer at Rumpus Toys.
"The Ruckus management team now spans all the areas required to be successful as a 'pure play' digital media company—content and publishing, animation, education and tech, and now, with the arrival of Nick Van Amburg, mobile gaming and best-in-class digital marketing," says Rick Richter, Ruckus CEO. "Nick is a whip-smart and timely addition to a team whose credentials have already garnered enormous attention."
"I am extremely excited about Ruckus's mission, the quality of our products and partnerships, and the team," adds Van Amburg. "2012 is going to be a transformative year for Ruckus, and I am honored to play such a pivotal role in this amazing story."
About Ruckus Media Group:
Ruckus Media Group introduces traditional storytelling for today's ways of telling stories by creating applications for mobile devices that entertain toddlers to teens from their fingers to their minds, at home or on the road—and invite their imaginations to grow. Launched in September 2010, Ruckus is now home to 17 children's interactive storybooks, including the iTunes best-selling My Little Pony: Twilight Sparkle, Teacher for a Day, based on the ever-popular Hasbro toy characters; Parents' Choice and Mom's Choice award winners Spot the Dot, by pop-up legend David A. Carter, and Chuck & Friends: Friends for the Long Haul; About.com Readers' Choice Award winner and Best App Award finalist A Present for Milo, written and illustrated by Mike Austin; The Velveteen Rabbit: Told by Meryl Streep and other read-play-and-record-along classic animated storybook apps; and forthcoming projects with Hasbro, Crayola, SeaWorld, The Wiggles, Cyberchase, Dino Dan and other beloved brands. For a full listing of titles and additional information, see our website and the Ruckus Media Group iTunes page and follow Ruckus on Facebook and Twitter.
CONTACT:
Deborah Sloan, Ruckus Media Group
978.684.5005 (o); 978.884.4758 (c)