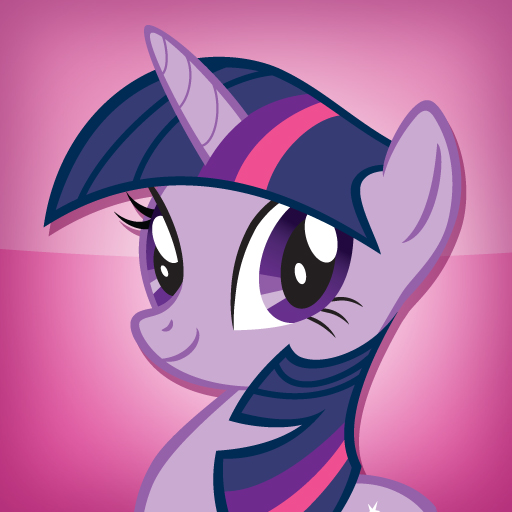 MY LITTLE PONY: TWILIGHT SPARKLE, TEACHER FOR A DAY app icon

MY LITTLE PONY: TWILIGHT SPARKLE, TEACHER FOR A DAY app icon
—Wilton, CT, and New York, NY: Ruckus Media Group, an independent family entertainment company, announced that the company's most recent interactive storybook for iOS devices, My Little Pony: Twilight Sparkle, Teacher for a Day, based on the Hasbro characters from the popular "My Little Pony Friendship is Magic" animated series created by Hasbro Studios and airing on The Hub TV Network in the US, has received a prestigious Mom's Choice Gold Award in the Apps & Software category for children ages 2 to 10.
The Mom's Choice Awards® is known for establishing the benchmark of excellence in family-friendly media, products and services, and helps families and educators navigate the vast array of products and services and make informed decisions. Judges are especially interested in products that help families grow emotionally, physically and spiritually; are morally sound and promote good will; and are inspirational and uplifting.
"Because our goal is to engage children with innovative, fun and educational interactive storybooks, we continually push to raise the bar for quality. We're particularly proud that this interactive storybook, which focuses on friendship, a critical aspect of child development, has been recognized by Mom's Choice, a source trusted for consumer curation by parents, educators and the media," said Rick Richter, CEO, Ruckus Media Group.
Hasbro's first mobile application for the popular brand franchise provides children with an engaging way to learn to read that is packed with rich, educational entertainment. Children read about their favorite MY LITTLE PONY characters, and tap and tilt the screen in fun activities that move the action forward—learning new words, playing activities and watching videos. Since its release in September, My Little Pony: Twilight Sparkle, Teacher for a Day has had over 1 million user sessions with 31.2% active users who have opened and used the application within the last seven days, and is available on iTunes.
About Ruckus Media Group:
Ruckus Media Group introduces traditional storytelling for today's ways of telling stories by creating applications for mobile devices that entertain toddlers to teens from their fingers to their minds, at home or on the road—and invite their imaginations to grow. Launched in September 2010, Ruckus is now home to 17 children's interactive storybooks, including the iTunes best-selling My Little Pony: Twilight Sparkle, Teacher for a Day, based on the ever-popular Hasbro toy characters; Parents' Choice and Mom's Choice award winners Spot the Dot, by pop-up legend David A. Carter, and Chuck & Friends: Friends for the Long Haul; About.com Readers' Choice Award winner and Best App Award finalist A Present for Milo, written and illustrated by Mike Austin; The Velveteen Rabbit: Told by Meryl Streep and other read-play-and-record-along classic animated storybook apps; and forthcoming projects with Hasbro, Crayola, SeaWorld, The Wiggles and other beloved brands. For a full listing of titles and additional information, see our website and the Ruckus Media Group iTunes page and follow Ruckus on Facebook and Twitter.
About Hasbro, Inc.
Hasbro, Inc. (NASDAQ: HAS) is a branded play company providing children and families around the world with a wide range of immersive entertainment offerings based on the company's world-class brand portfolio. From toys and games, to television programming, motion pictures, video games and a comprehensive licensing program, Hasbro strives to delight its customers through the strategic leveraging of well-known and beloved brands such as TRANSFORMERS, LITTLEST PET SHOP, NERF, PLAYSKOOL, MY LITTLE PONY, G.I. JOE, MAGIC: THE GATHERING and MONOPOLY. The Hub, Hasbro's multi-platform joint venture with Discovery Communications (NASDAQ: DISCA, DISCB, DISCK), launched on October 10, 2010. The online home of The Hub is www.hubworld.com . The Hub logo and name are trademarks of Hub Television Networks, LLC. All rights reserved. Come see how we inspire play through our brands at http://www.hasbro.com. © 2012 Hasbro, Inc. All Rights Reserved.