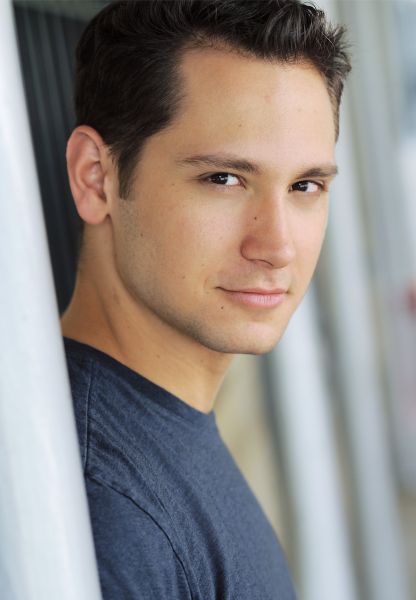 New York, NY – Actor, Improv/Sketch Comedian and Expert Trainer MATT McGORRY gives his acting talents a workout on the new CBS drama "PERSON OF INTEREST," scheduled to air on November 10, 2011.
In the all-new episode titled "Foe," McGorry finds himself in the thick of the action as an EMT worker called to remove the latest victim from a crime scene. "Person of Interest" centers on ex-CIA special ops agent (Jim Caviezel) and a computer genius (Michael Emerson) who team up to prevent crimes before they happen.
Born and raised in Manhattan, New York, McGorry was excited at the chance to work on the show and in his own backyard, explaining "It's such a rare and wonderful experience to work on a huge television project just a few blocks from where I grew up and spent most of my life. Unknowingly, I happened to have dinner just 3 days before filming at the very restaurant that was our shooting location."
Most recently, McGorry's been on Comedy Central's "Onion Sports Dome," had a recurring role as Spider Man on ABC's long-running daytime drama "One Life To Live," and appeared in over 15 CollegeHumor.com sketches alongside Aasif Mandvi, Rob Corddry, and Abby Elliot. McGorry can also be found performing live sketch comedy and improv with "Out of The Woods," his team named for their teacher, Zach Woods (Gabe Lewis) of "The Office".
McGorry isn't new to the limelight. By the age of 14, McGorry began his training at Peak Performance, rated one of the Top 10 gyms in America by Men's Health magazine. Currently, he owns and operates his training business at Peak, catering to clients that include stars of Broadway, film, and TV and was named 'Trainer of the Month' by Men's Fitness magazine in August 2011. Skyrocketing to the top of the training world by the age of 25, McGorry's expertise has been featured in Men's Health, Men's Fitness, Life & Style, Muscle & Fitness, Channel NY1, and numerous online publications. Early in his training career, McGorry showcased his abilities in powerlifting and bodybuilding competitions, where he was ranked Top 50 in the U.S. in 3 weight classes for the deadlift, and he competed in and won his first natural bodybuilding competition.
McGorry brings his fierce determination and work ethic to everything he does, including acting. He began his acting training early, attending LaGuardia High School, famous for being the school the feature film "Fame" was based on, and went on to earn his B.A. in Acting at Emerson College in Boston. Since then he's studied at the Upright Citizen Brigade and with esteemed on-camera acting coach Bob Krakower.
Up next, McGorry is in-development with the Lark Play Development Center on a new play that he's attached to star in.
Matt McGorry is represented by Michael Rodriguez at The Roster Agency.
For additional information about MATT McGORRY visit: www.MattMcGorry.com
For info about Matt's Training services visit: www.MattMcGTraining.com
###