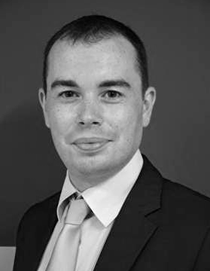 StrategyOne, a full-service strategic research firm owned by Daniel J. Edelman Holdings Inc., has named
Fergus Clarke
head of its Middle East and North Africa research division. Clarke heads up a growing StrategyOne team, located in UAE that combines stakeholder perceptions, local community research, and social and traditional media analysis to provide clients with brand and communications insights.
Fergus has led StrategyOne's Abu Dhabi office since January 2012. He brings a decade of experience and has led diverse research projects in branding, customer experience, and digital across Africa, Asia, Europe and the Americas.
The announcement comes on the heels of rapid Middle East growth for StrategyOne including work in both the public and private sectors.
"Fergus brings an entrepreneurial spirit, deep research knowledge and a MBA mindset to integrate brand insights, stakeholder communications, and social media trends for our clients," said Laurence Evans, StrategyOne's president of international operations. "The UAE is a vital hub for StrategyOne growth in the Middle East and Fergus is bringing the best of international research techniques to benefit UAE, GCC and MENA clients."