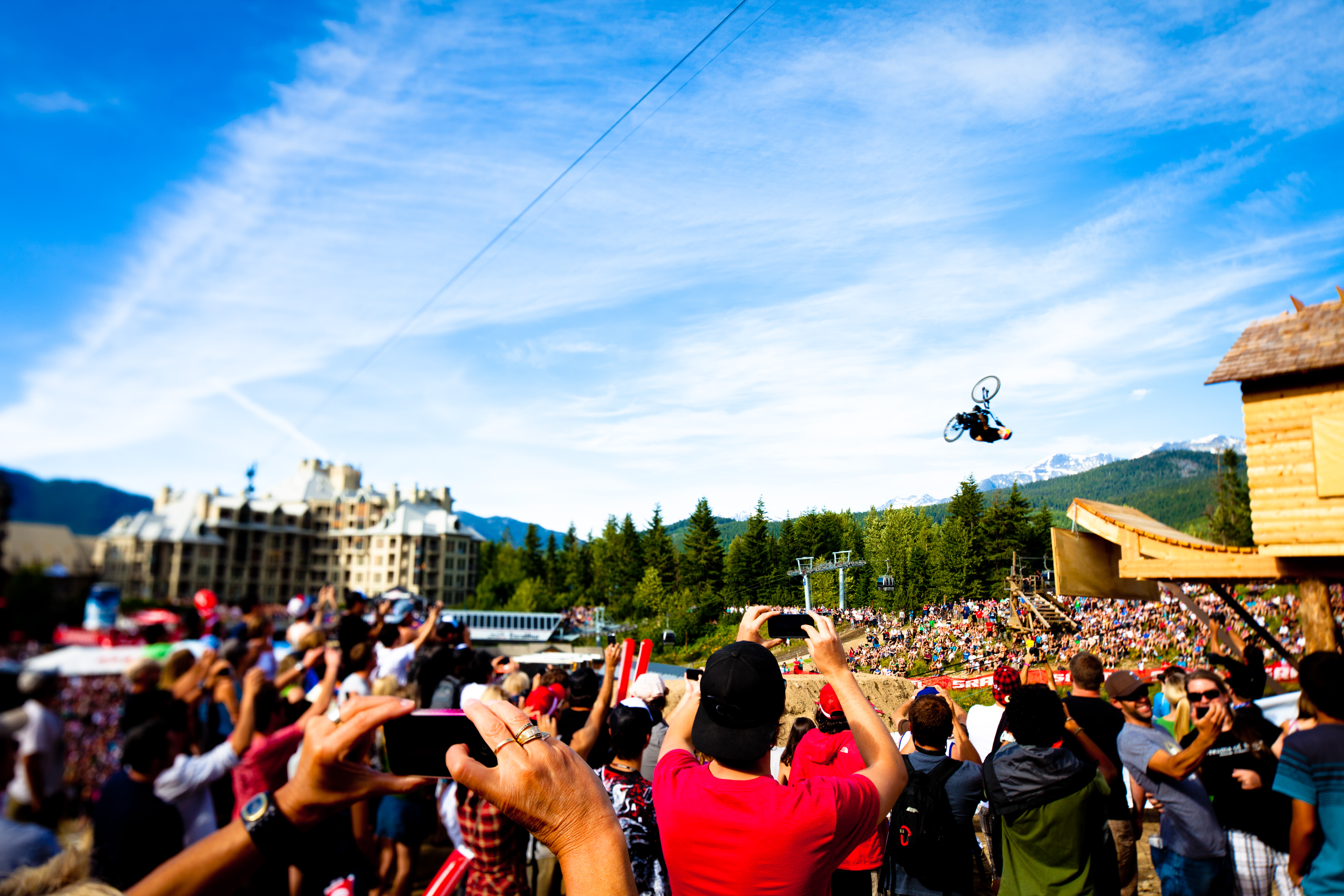 Crankworx, the world's greatest freeride mountain biking festival, will make its European debut this summer, and Teva has joined as a gold level sponsor. After the last gravity junkies have crossed the finish line, the airborne side of Crankworx Les 2 Alpes will kick off with the Teva Best Trick contest on Friday evening, July 13th. The gigantic seven meter kicker at the bottom of the slopestyle course will be the stage for the world's best riders to give it all they've got. "We're incredibly psyched to see Crankworx come to the other side of the pond. The Whistler event's energy is legendary, and we knew we wanted to be involved from the beginning. Plus, we've got some cool plans for the event on-site; stay tuned for more," stated Toshi Corbet, Teva's global sports marketing manager.

Teva athlete and Crankworx regular Sam Pilgrim also commented on the news. "I was super stoked to hear that Europe is getting a Crankworx event—it's going to be huge and shouldn't be missed. I'm happy that Teva's on board. The whole crew there makes the riders feel very welcome, so it's a brilliant logo to see when you arrive at the event!"
"Having Teva on board for our inaugural European event is huge," says Darren Kinnaird, Crankworx General Manager. "The Teva Best Trick Showdown is one of our signature events and we are excited to partner with them to put on an amazing event in Les 2 Alpes this July."

Teva has been supporting freeride mountain biking for the better part of a decade and concretely stepped into the scene in 2011 with the launch of its Links shoe. The brand plans to unveil a mid-cut version this summer which will be on display at Crankworx Les 2 Alpes.