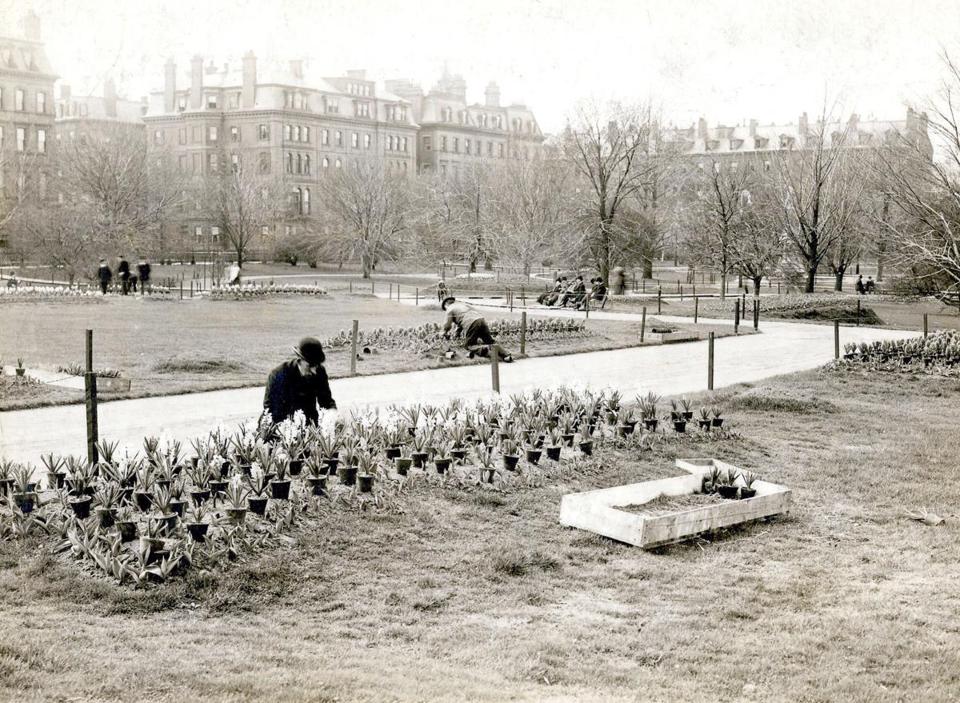 Boston, April 9, 2012 – The Boston Globe today launched "From the Archives" on BostonGlobe.com, a new online collection of historic Globe photographs from 1872 to the present. The feature is available to digital and print subscribers at www.bostonglobe.com/specials/insiders/fromthearchives.
"From the Archives" will highlight three to five new photos every Thursday, often based on a specific theme or event, such as this week's theme, the Boston Common. Globe photo editors will compile the galleries from more than a million staff photographs, many of which are being digitized for the first time.
"For 140 years, the Globe has been publishing stories and photographs chronicling life in Boston," said Bennie DiNardo, Boston Globe deputy managing editor of multimedia. "For the first 100 years of its existence – through two world wars, the sale of Babe Ruth to the Yankees in 1919, the Brinks Robbery of 1950, and hundreds of other historical events – those documents were clipped, annotated, and archived by Globe librarians. The library holds a trove of incredible images, some never before published, that reveal a Boston that is rarely seen."
An inside look at the Globe's beginnings is also chronicled on the site, illustrated in photos, from the original office of "The Boston Daily Globe" to the groundbreaking for the newspaper's current Dorchester headquarters. In addition the feature will showcase special editorial content, including articles, for example, about John F. Kennedy from the 1960s.
"From the Archives" is another exclusive benefit for Boston Globe subscribers. All print and/or digital subscribers have access to BostonGlobe.com, the new Globe ePaper, Globe e-books, Globe Insiders exclusive events and offers, and now "From the Archives."