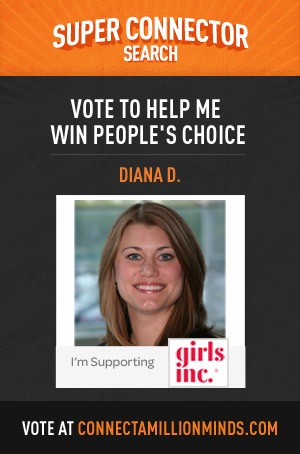 Today, Time Warner Cable announced local winners across the northeast for its Super Connector Search contest. In October, TWC launched its Super Connector Search, asking customers to share stories of how they connect young people to the wonders of science, technology, engineering and math.
Each local winner will star in their own public service announcement for Connect a Million Minds (CAMM), Time Warner Cable's five-year, $100 million philanthropic initiative to inspire kids to pursue education and careers in science, technology, engineering and math (STEM). TWC will also donate $5,000 to each of their non-profit organizations committed to students having access to science, technology, engineering and math.
Buffalo
Dr. William Duax has been named the local winner representing Hauptman-Woodward Medical Research Institute, an internationally-renowned independent, non-profit medical research facility with more than 50 years of exceptional scientific research.
Dr. William Duax is currently H.A. Hauptman Distinguished Scientist at Hauptman-Woodward Medical Research Institute, Professor of the Department of Structural Biology at the State University of New York at Buffalo, Chief Executive Officer of the American Crystallographic Association and past President of the International Union of Crystallography. In addition to his medical research, Dr. Duax started and has led Hauptman Woodward's High School program for the last five years. The year-round program brings students from 25 area high schools to the institute and through the use of computers, follows three billion years of the evolution of life on earth to trace the origin of the genetic code and to create an evolutionary tree of bacteria.
Rochester
Melissa Gertner has been named the local winner for its Super Connector Search contest in support of the Victor FIRST® LEGO® League Club. FIRST® is a non-profit STEM organization that designs accessible, innovative programs that motivate young people to pursue education and career opportunities in science, technology, engineering, and math.
Melissa Gertner is the coordinator of the Victor Intermediate School FIRST® LEGO® League Club. The club serves 80 students between 4th-6th grades, and is designed to capture students' interest in science, technology and engineering. With the use of LEGO®s, students build an autonomous robot while gaining hands-on real world experiences that reach beyond the traditional classroom.
Central New York
Laurie Holtsbery of Syracuse has been named the local winner from the Central New York market for its Super Connector Search contest. She represents Say Yes to Education, a non-profit foundation committed to ensuring that all urban school students have the opportunity to reach their potential and attend college.
Holtsbery is an Academic Intervention teacher at Salem Hyde Elementary in Syracuse. She has been instrumental in starting an after-school robotics teams, instituting student & parent math and science nights and engages her students in a wide variety of after school and in-school initiatives designed to get her students excited about the varying kinds of STEM opportunities.
Albany
Diana Dumensil has been named the local finalist from the Greater Capital Region representing Girls Inc. of the Greater Capital Region, a non-profit STEM organization that inspires girls to be strong, smart and bold, especially in the areas of science and technology.
Dumesnil is the Assistant Vice President for Student Affairs and Student Recruitment as well as the Public Outreach Director at CNSE. Through collaborative efforts with CNSE faculty and graduate students, educators and parents, she is responsible for coordinating innovative, engaging, nanotechnology-related programming for K-12 students from throughout New York State. Last year alone, more than 4,000 students visited CNSE's Albany NanoTech Complex – and double that number were impacted by CNSE programs and activities – and that number increases annually.
Dumesnil said, "I thoroughly enjoy my role in promoting CNSE's critical mission of educational outreach and lifelong learning, and receiving thank you letters with statements like, 'I am seriously considering a career in nanotechnology,' mean a great deal to me. It is a wonderful feeling to know that your efforts have made an impact on students and have inspired a love of science and engineering. Initiatives like CNSE's innovative educational outreach programs and Time Warner Cable's Connect a Million Minds are critical in creating the highly skilled workforce of the future on a regional, statewide and national scale, and I am so fortunate to be a part of it."
New England
Ann Charlton of Kennebunk has been named the local winner for its Super Connector Search contest. She won on behalf of Kennebunk's Sea Road School, which plans to use the funding to connect its students with hands-on learning opportunities in science, technology, engineering and mathematics.
Charlton is a Massachusetts native who moved to Kennebunk in 2002 with her husband and two children. She served as vice president of the Kennebunk Elementary Parent-Teacher Association. Recognizing a need for more hands-on science opportunities at her son's school, she helped launch three FIRST Lego League robotics teams at Sea Road School, serving as the coach of her fifth-grader son's team.
Time Warner Cable made the announcement during a school-wide assembly that featured Charlton and Sea Road School Principal Steve Marquis as well as local officials. "We are thrilled to recognize this commitment with a grant to Sea Road School, which will help the school grow its new robotics program and introduce a new generation of young people to hands-on STEM activities."
"All of these individuals have stepped into the critical role of engaging students in hands-on STEM experiences, inspiring them to become the problem solvers of tomorrow. We are happy to recognize this commitment with grants to help them in their efforts," said Lara Pritchard, Time Warner Cable Northeast Communications Vice President.
People from around the northeast have the opportunity to help promote all the great things these folks are doing for their communities. From November 28 through December 11, people can vote for any of Time Warner Cable's Super Connector finalists on connectamillionminds.com. The finalist with the most votes will receive an additional $10,000 grant for the STEM non-profit organization they support.