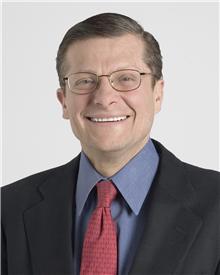 Vemma Nutrition Company awarded the Cleveland Clinic Educational Foundation a $5000 grant to support the 9th Annual Dr. Roizen's Preventive and Integrative Medicine Conference which took place December 9th – 11th at the Mirage Hotel in Las Vegas.
The conference was designed for clinicians and other medical professionals with an interest in preventive and integrative medicine. Attendees had the opportunity to learn from and engage with faculty presenters with the ultimate goal of improving patient care and outcomes. The focus of the conference was on the use of complementary and alternative medicines (CAMs) for the treatment of metabolic and endocrine disorders such as Metabolic Syndrome, Type 2 Diabetes and thyroid disorders. The agenda included diverse topics, from the role of vitamin D in Metabolic Syndrome to the effect of yoga on metabolic systems.
Vemma Founder and CEO, BK Boreyko commented, "We are happy to support the Cleveland Clinic Wellness Institute and its initiative to educate leading healthcare professionals about the use of alternative therapies."
The conference was co-chaired by Michael F. Roizen, MD, Chief Wellness Officer for the Cleveland Clinic and New York Times bestselling coauthor of RealAge: Are you as Young as You Can Be? and YOU: The Owner's Manual; Richard S. Lang, MD, MPH, Vice Chairman of the Cleveland Clinic Wellness Institute and Chairman of the Department of Preventative Medicine; and Melinda Ring, MD, FACP, Chief of Northwestern Integrative Medicine at Northwestern Memorial Hospital.
About Vemma
Founded in 2004 by BK Boreyko, Vemma Nutrition Company is a premier industry leader specializing in premium liquid nutrition. Every day, thousands of people join the company's mission to make a positive difference in the lives of others through the sharing of the clinically studied Vemma formula. Vemma wellness products, coupled with the company's rewarding business opportunity, help people live a better quality of life, both physically and financially. Vemma is headquartered in Scottsdale, Arizona, and distributes its products through a global network of independent Brand Partners operating in over 50 countries. For more information, please visit vemma.com.