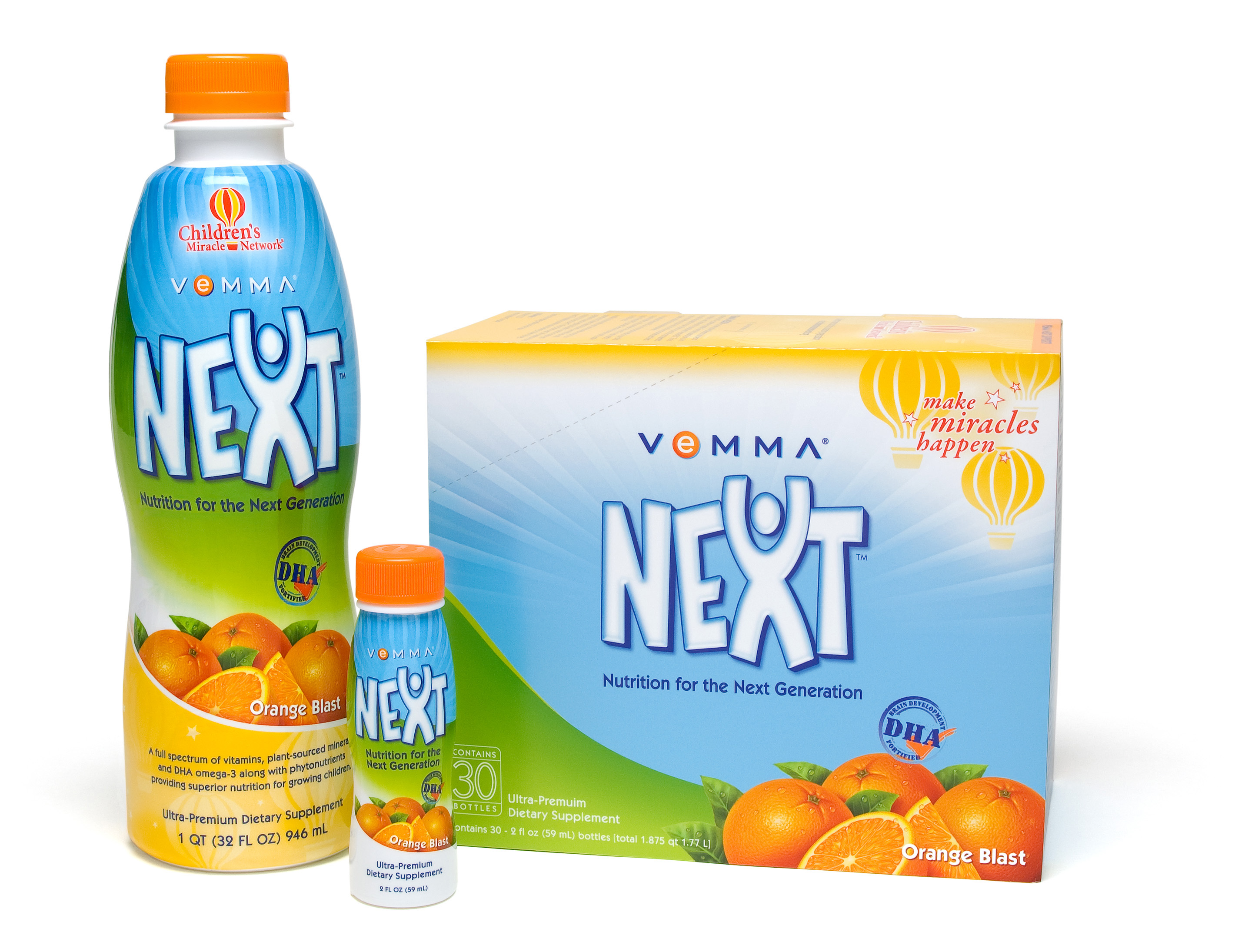 (Scottsdale, AZ) Vemma Nutrition Company, maker of premium liquid nutritional supplements, is pleased to announce the kickoff of its third annual fundraising campaign benefiting Children's Miracle Network Hospitals, in conjunction with the non-profit organization's "May is for Miracles campaign."

For the months of May, June and July, Vemma will collect contributions from Brand Partners and Home Office employees, as well as their friends and family. In addition, during this time Vemma will donate a portion of sales of its premium children's supplement, Vemma NEXTr, which will be co-branded with the Children's Miracle Network Hospitals logo.

Donations will be collected online, via phone and at Vemma store locations. Funds raised will contribute to the critical medical care, valuable research and essential education at children's hospitals and foundations worldwide.
To kick off the campaign, the Vemma Home Office will host a "Take Your Change to Work" day on May 12, when Home Office employees will be encouraged to donate to support this great cause. Donations will be collected from Home Office staff throughout the campaign.

In the past two years, Vemma's Children's Miracle Network Hospitals campaign has generated $70,000 in donations. Vemma Founder and CEO BK Boreyko shares, "Children's Miracle Network Hospitals is an amazing organization making a real difference in the health and wellness of children and I am honored to continue to support their work."

Children's Miracle Network Hospitals helps create miracles every day by raising funds for over 170 children's hospitals. Donations to Children's Miracle Network fund the medical care, research and education necessary to help save and improve the lives of over 17 million children each year. For more information, please visit childrensmiraclenetworkhospitals.org.

Founded in 2004 by BK Boreyko, Vemma Nutrition Company is rapidly growing as one of the premier industry leaders specializing in premium liquid nutrition. Every day, thousands of people join the company's mission to make a positive difference in the lives of others through the sharing of the clinically studied Vemma formula. The Vemma wellness products, coupled with the company's rewarding business opportunity, help people live a better quality of life, both physically and financially. Vemma is headquartered in Arizona and distributes its products through a global network of Independent Brand Partners operating in over 50 countries. For more information, please visit vemma.com.