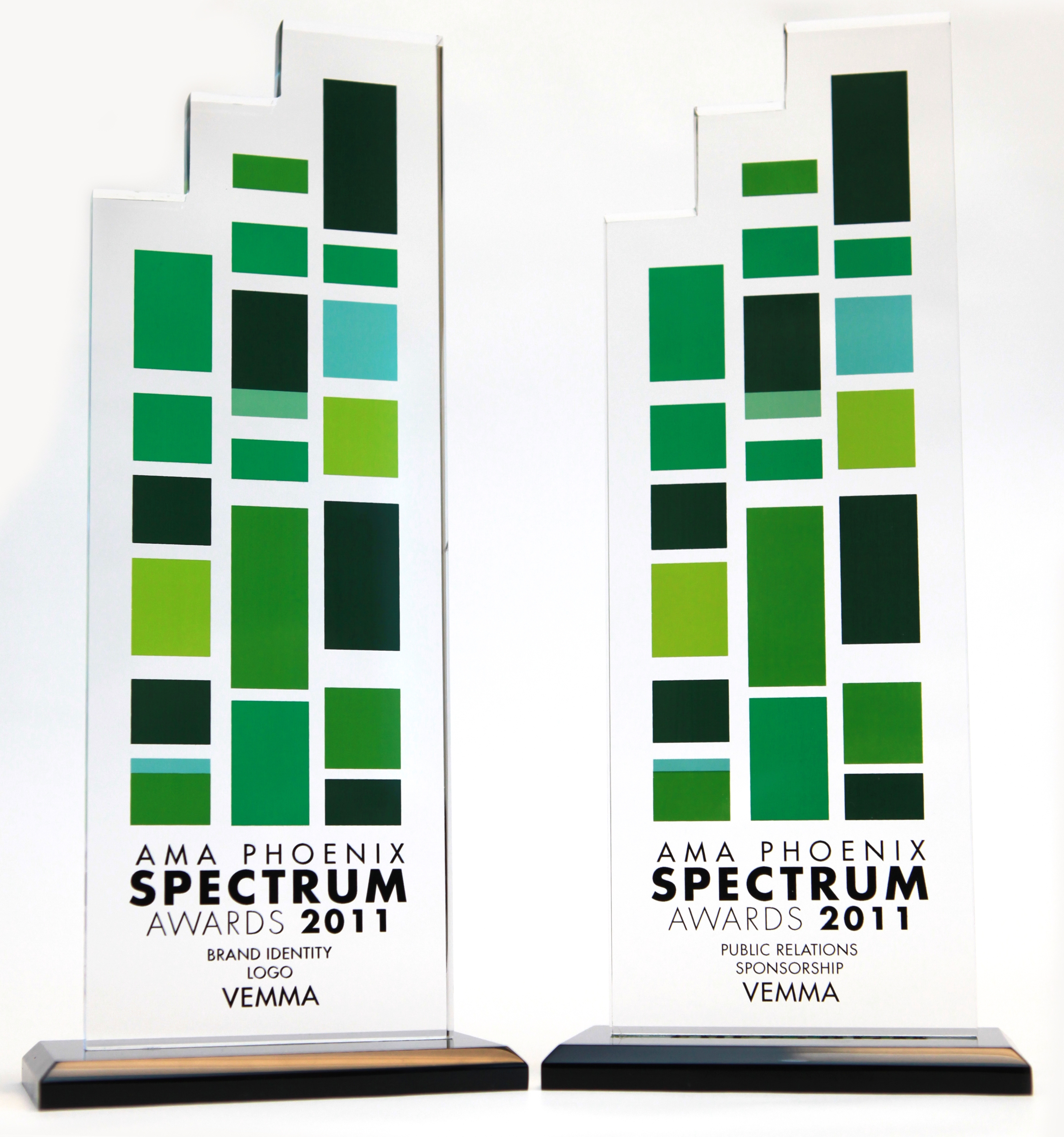 Scottsdale, AZ - Vemma was honored with Spectrum Awards for Brand Identity Logo for the Vemma Power of Why 2011 Convention and Public Relations Sponsorship for the Verve Lounge located at the U.S. Airways Arena, home of the Phoenix Suns.

The awards gala hosted by American Marketing Association Phoenix was attended by the city's top marketing professionals and featured keynote speaker, Jay Baer, the nationally acclaimed social media strategist and author of The Now Revolution: 7 Shifts to Make Your Business Faster, Smarter and More Social.

The Spectrum Awards panel of judges consisted of marketing industry experts hand-picked from across the country. Marketing campaigns were submitted by local companies and judged on a discerning point scale. Only those campaigns earning the highest level of points qualified for nominations in their respected categories. Finalists were announced in early May and Vemma was nominated for every category entered.

BK Boreyko, Vemma Founder and CEO, commented, "I'm proud to see our branding work among the best of the best in the state. It's an honor to be recognized at this caliber by our peers." Vemma Vice President of Marketing Mark Patterson commented, "I want to congratulate our team for their great work! Each team member plays an important role in our success. I look forward to many more wins in the future!"

About Vemma
Founded in 2004 by BK Boreyko, Vemma Nutrition Company is rapidly growing as one of the premier industry leaders specializing in premium liquid nutrition. Every day, thousands of people join the company's mission to make a positive difference in the lives of others through the sharing of the clinically studied Vemma formula. The Vemma wellness products, coupled with the company's rewarding business opportunity, help people live a better quality of life, both physically and financially. Vemma is headquartered in Arizona and distributes its products through a global network of Independent Brand Partners operating in over 50 countries. For more information, please visit vemma.com.

About AMA Phoenix
AMA Phoenix was established more than 50 years ago. It is the only professional marketing association that covers all disciplines in the marketing spectrum. From monthly professional development luncheons to special interest groups (SIGs) to exciting industry-wide events, AMA Phoenix is the one association that helps marketers stay on top of industry trends and connects them to the very best professionals in the Valley. For more information, please visit AMAphoenix.org.