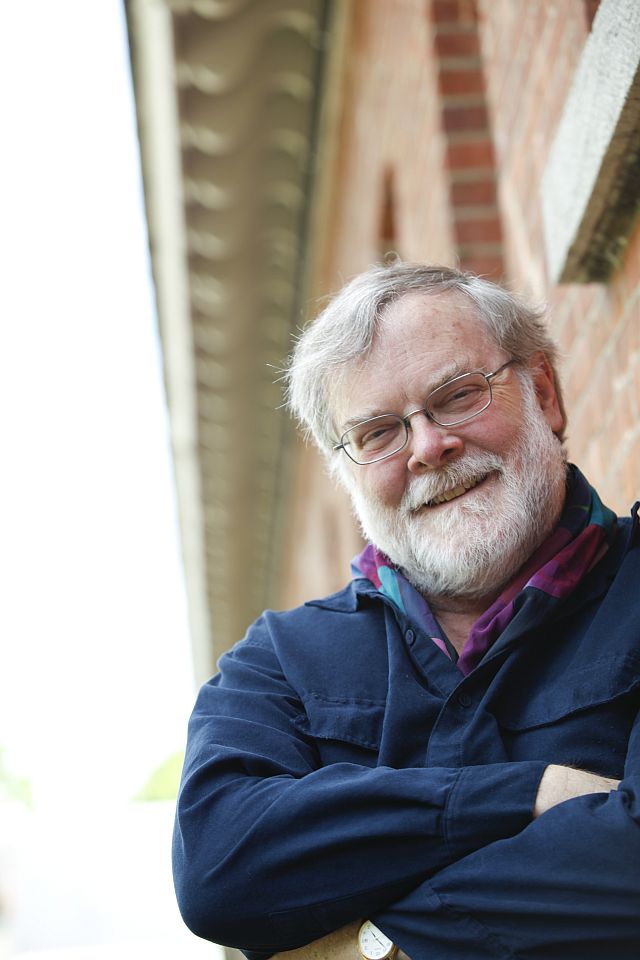 After more than 11 years behind the mic as host of
Jazz with George Thomas
, the soft-spoken aficionado of all things jazz has decided to begin a new chapter in his life.
Thomas announced this week that he is retiring from VPR, and his final show will be in late June.
"It has been an honor and I am grateful to have been able to share jazz with VPR's avid, curious and astute listeners, who often suggested artists, songs and albums to play," Thomas said. "From Montreal to Brattleboro, Peacham to Burlington, White River to Rutland and through all the gores and towns in between, people are playing, listening, and loving jazz. I want to thank them for allowing me to learn more about America's greatest art form every day."
George began hosting a daily jazz show on VPR in 2001. Since then, he has built a dedicated following of listeners who appreciate his intimate on-air presence and his ability to find "just that song" to capture a mood or a moment.
Jazz with George Thomas
can be heard on VPR weeknights from 9 p.m. to 11 p.m. and on Friday nights until midnight.
Jazz music will continue to have a presence in the VPR programming line-up, but the details have yet to be finalized. For now, VPR is focused on celebrating Thomas' contributions to VPR and to the jazz community in our region and beyond.
"Making this announcement during the
Burlington Discover Jazz Festival
seems fitting," said Robin Turnau, president of VPR. "It provides an opportunity for the jazz community to pay tribute to George's love of jazz and to say thanks for sharing that love with all of us."
In a memo sent to staff, Turnau wrote, "As Ella Fitzgerald once said, 'It isn't where you came from, it's where you're going that counts.' I know that we all wish George the best of luck in where he's going, and will be cheering him on from the front row."