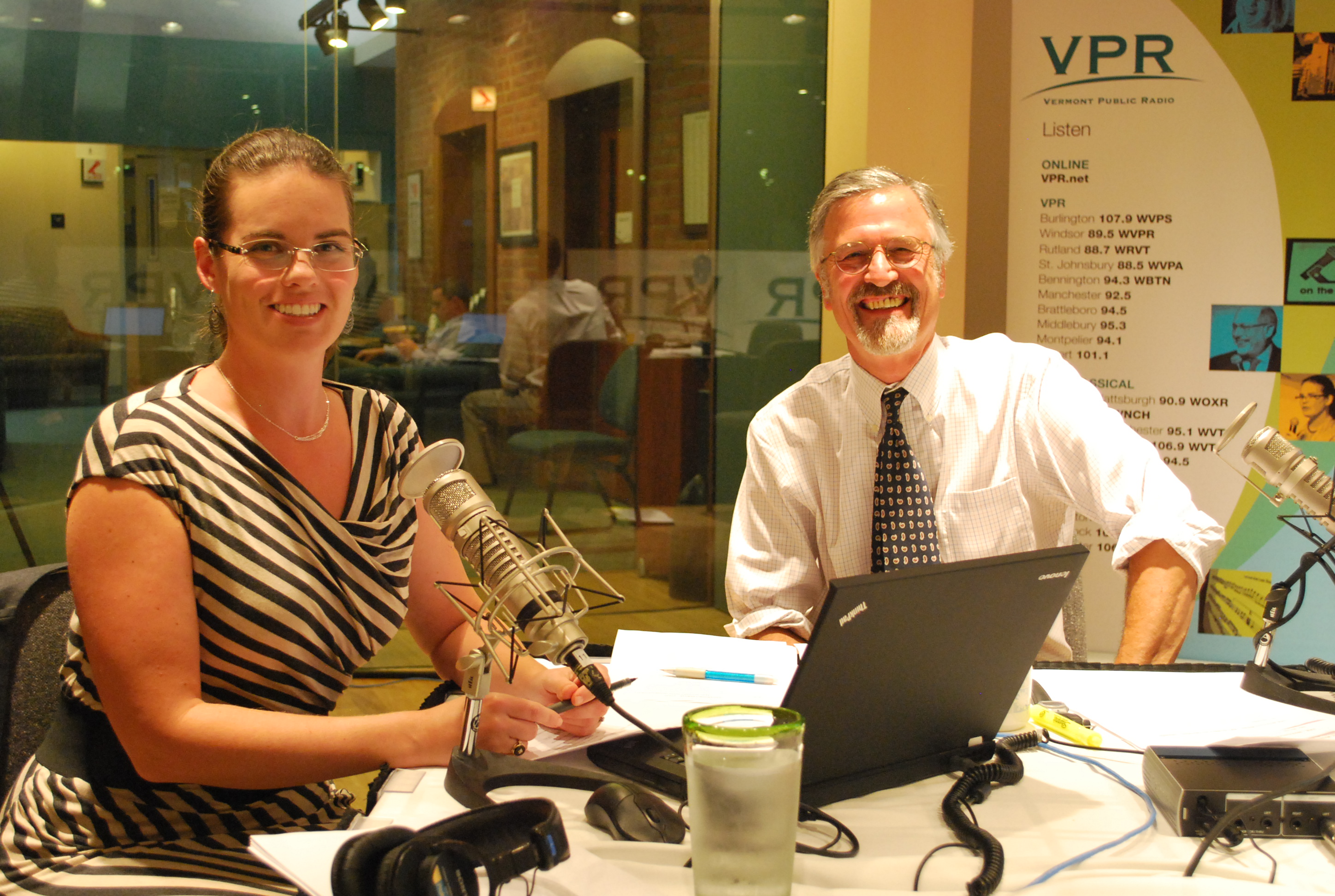 Vermont Public Radio will host six live candidate debates this campaign season. Hosted by Bob Kinzel and Jane Lindholm, the debates will be aired live at noon and rebroadcast at 7 p.m.
"VPR's statewide news network offers a unique opportunity to provide an important public service and to connect the Vermont community this election season," said John Van Hoesen, VPR's Vice President of News and Programming.
Listeners are being asked to record questions for any debate in advance by calling (802) 552-3425, or emailing questions to
vermontedition@vpr.net
.
U.S. HOUSE
Wednesday, October 10
(R) Mark Donka
(D) Peter Welch*
U.S. SENATE
Friday, October 12
(R) John MacGovern
(I) Bernie Sanders*
AUDITOR
Wednesday, October 17
(D/P) Doug Hoffer
(R) Vince Illuzzi
ATTORNEY GENERAL
Friday, October 19
(R) Jack McMullen
(D) Bill Sorrell*
(P) Ed Stanak
LIEUTENANT GOVERNOR
Wednesday, October 24
(D/P) Cassandra Gekas
(R) Phil Scott*
TREASURER
Friday, October 26
(D) Beth Pearce*
(P) Don Schramm
(R) Wendy Wilton
* indicates incumbent
"The debates provide listeners a chance to hear extended exchanges, one-on-one, that dig deep into important issues," said Van Hoesen. "And the series helps all of us to become well-informed so that we can make the best choices on Election Day."