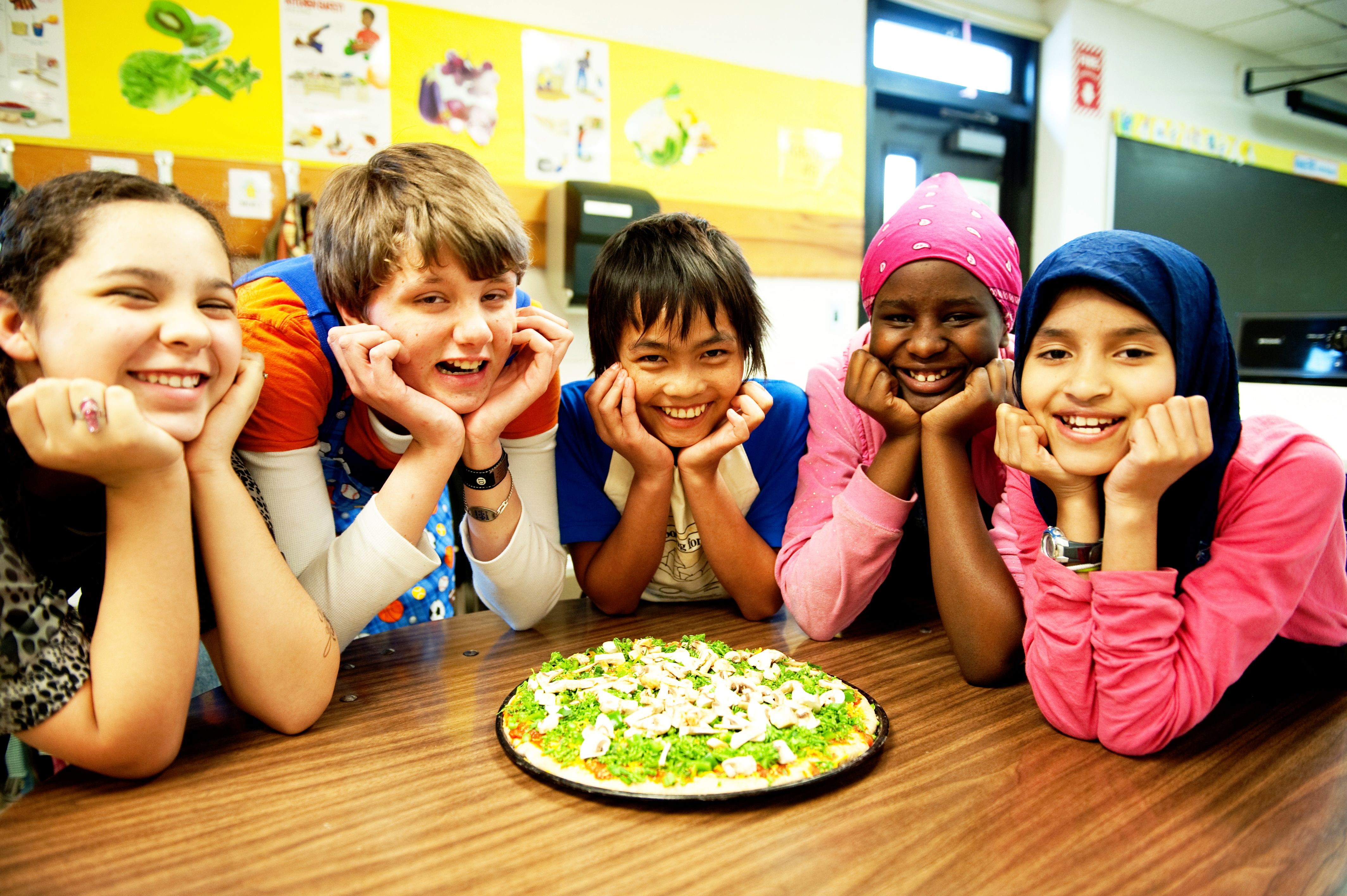 Pledges to
Vermont Public Radio
during its three-day September membership drive will also feed families in need, thanks to a special partnership with
Hunger Free Vermont
and the
Vermont Community Foundation.
For
every pledge VPR receives through noon on September 8
, the Vermont Community Foundation will donate a bag of groceries to Hunger Free Vermont's
Learning Kitchen
program, which empowers low-income Vermonters to make healthy food choices through classes taught in schools and community centers throughout the state.
"As a statewide organization dedicated to public service, VPR is deeply rooted in the communities we serve," said Brendan Kinney, VPR's vice president for development and marketing. "VPR feels a responsibility to make our region a better place to live, in ways that go beyond our programming. We think this partnership will resonate with listeners who share our desire to support neighbors in need."
Hunger Free Vermont is a statewide organization with the mission to end hunger and malnutrition for all Vermonters. In The Learning Kitchen program, participants prepare and enjoy a meal in class, then take home a bag of groceries that includes all of the ingredients to recreate the meal at home with their families. The Learning Kitchen enhances community health and self-sufficiency by enabling parents and children to develop the practical skills necessary to establish life-long healthy eating habits.
"What makes The Learning Kitchen so effective is the hands-on cooking that brings nutrition education to life," said Marissa Parisi, executive director of Hunger Free Vermont, "We are thrilled to partner with VPR and the Vermont Community Foundation to engage VPR listeners in supporting a program that promotes healthy eating on a budget in communities throughout the state ."
The Vermont Community Foundation fosters philanthropy in Vermont by helping individuals, organizations, and businesses put their values and their spirit of giving to work in the state.
"We're delighted to be a partner in this effort," said Stuart Comstock-Gay, president & CEO of the Vermont Community Foundation. "By supporting this partnership we're hoping to make it easy for people to support two terrific organizations working on two great causes: ensuring that Vermonters have access to fresh, nutritious food on a daily basis, and providing independent coverage that helps us make sense of the world while better connecting us with our communities."
VPR's three-day membership drive takes place September 6-8, but gifts received ahead of time will be counted towards this partnership as well. Listeners can make a pledge by calling 1-800-639-6391 or by going online to
VPR.net/hunger
.
Community fundraising partnerships have become a tradition at Vermont Public Radio. In recent years, VPR has collaborated with other organizations during membership drives, including the Vermont Foodbank, the Children's Literacy Foundation, and the Warmth and CVPS Shareheat programs. Last September,
VPR raised more than $600,000 for Tropical Storm Irene recovery in a special one-day fundraiser.