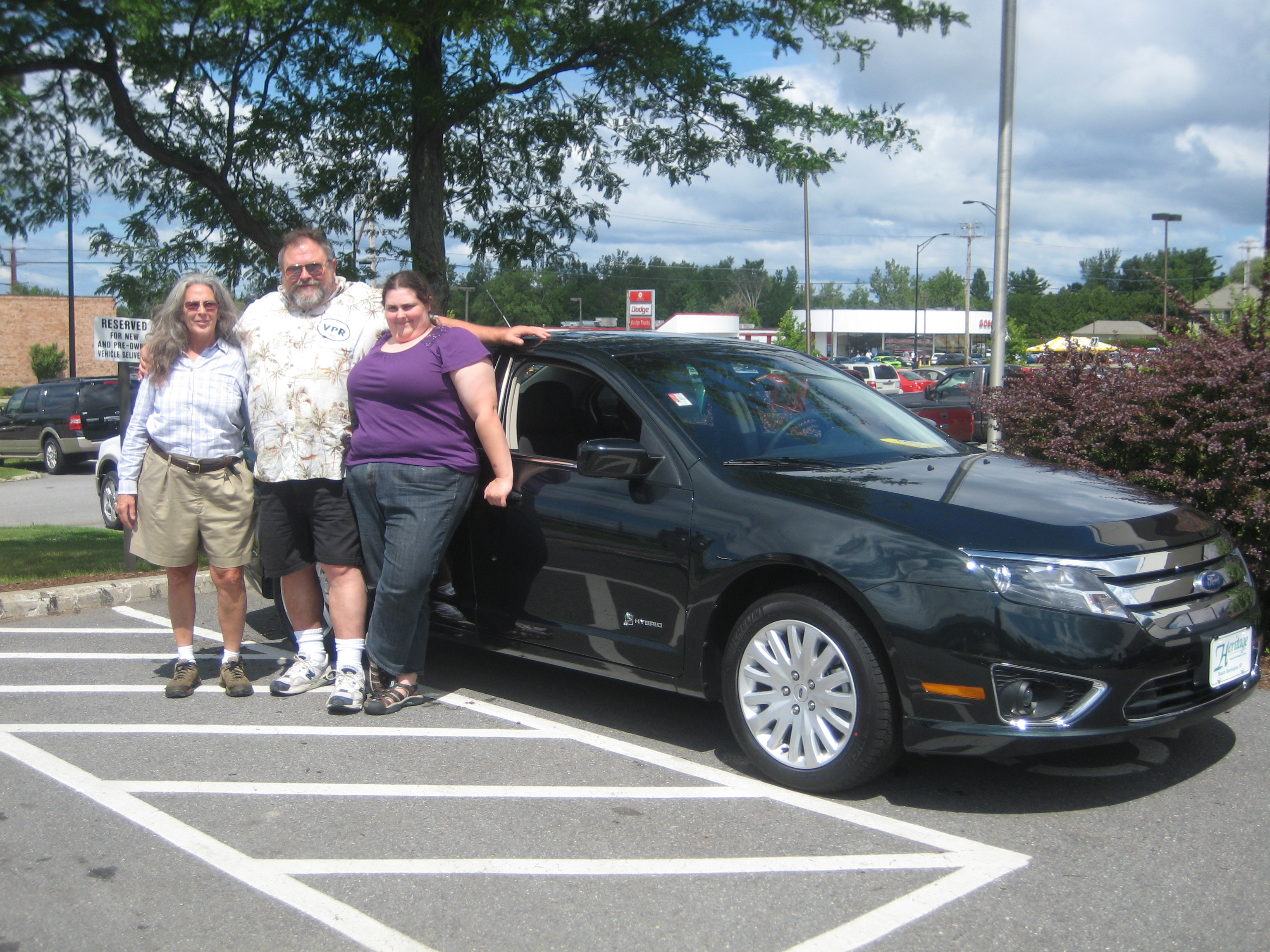 Vermont Public Radio
has announced the winner of its first Summer Car Raffle. Bob Moulton of Waterbury won a 2010 Ford Fusion Hybrid provided by
Heritage Automotive Group
in South Burlington.
Bob and his wife Barbara are residents of Waterbury and own and operate
Moulton Custom Door of Vermont
, which takes them all over the northeast. Bob said he had been saving for more fuel-efficient vehicle to replace their 1996 Toyota T100.
"This is unbelievable," Bob said during a visit to VPR last week. "[When I got the call from VPR] I had $2,000 in my pocket because I was getting ready to buy my wife a used car. We really need a car."
Bob said his family plans to donate their truck to the
Good News Garage
. "When you get a blessing like this you have to pass it along," he said. "These days we all have to help each other."
In all, VPR sold 2,932 tickets for the raffle, exceeding its goal and raising more than $146,000. A brief on-air ticket drive leading up to the July 17th deadline followed four weeks of on-air, email, and social media promotion.
"We are delighted with the success of the raffle and we congratulate the Moulton family on being our winner," said Brendan Kinney, VPR's vice president of development and marketing. "It was a new and fun way for our listeners to support programming with minimal on-air fundraising. I want to thank our friends at the Heritage Automotive Group in South Burlington for helping make VPR's Summer Car Raffle possible."
Heritage Automotive Group is a long-time underwriter of VPR. According to Heritage President Dave Machavern, "Our customers have asked us to continue our support of the station because VPR is very important to them. This was a unique way to continue that partnership, and to give something back to our customers where they could be driving a hybrid and helping the environment."