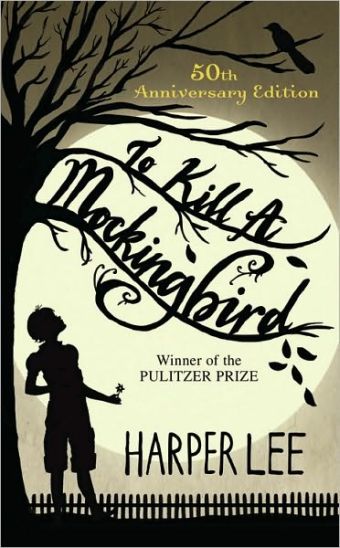 Vermont Public Radio will explore the classic novel To Kill a Mockingbird by Harper Lee in
a week-long series
that will include a special live broadcast of Vermont Edition during the week of May 2nd. The series is in collaboration with the Vermont Humanities Council's annual statewide reading initiative, Vermont Reads.
Vermont Edition, VPR's daily news magazine program, will broadcast live from Burr & Burton Academy in Manchester on Wednesday, May 4th at noon. The program is rebroadcast at 7 p.m. the same day and then will be available at VPR.net.
The program's guests will include English teachers from the school. The audience will be made up of students who have been studying To Kill a Mockingbird; they will also participate in the discussion with questions and comments.
"To Kill a Mockingbird is one of those iconic novels that's required reading in American high schools," said Vermont Edition Host Jane Lindholm. "The themes explored in the novel are as relevant now as they were when it was published fifty years ago. I'm looking forward to hearing what Vermont students make of the book today, and we hope teachers across the state will listen to the program with their classes."
In addition to the Vermont Edition broadcast, the series will include interviews, commentaries, and stories throughout the week during Morning Edition and All Things Considered, which will take a contemporary look at race relations in Vermont. Listeners will also hear excerpts from To Kill a Mockingbird read by Vermont poet Ellen Bryant Voigt.
"We are glad to be working with the Vermont Humanities Council again this year to explore To Kill a Mockingbird," said John Van Hoesen, vice president for news and programming. "VPR's series creates a unique experience for Vermonters to come together around the important social topic of race relations. It's a great example of VPR's commitment to providing depth and context in its programming."
The Vermont Humanities Council is collaborating with libraries and other non-profit organizations across the state to present activities and events related to To Kill a Mockingbird for children and adults. Audio of the series will be available at VPR.net following each broadcast.