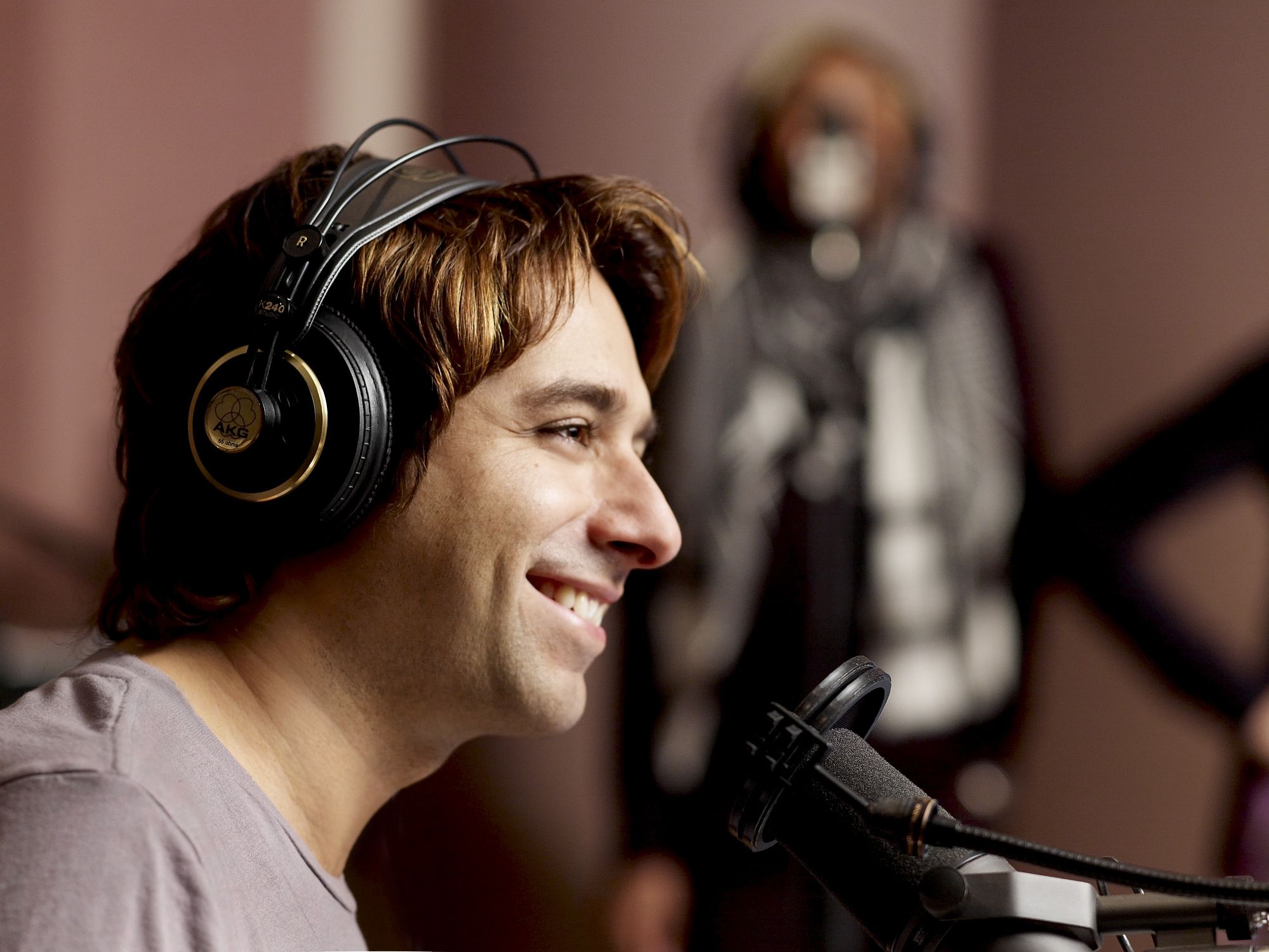 VPR has added several new programs to its weeknight schedule beginning the week of September 10:
8 p.m.: Q from the CBC
Q is an energetic arts, culture, and entertainment magazine that takes listeners on a smart and surprising ride, interviewing personalities and tackling today's cultural issues around the world. Hosted by Jian Ghomeshi, with his trademark wit and spontaneity, Q covers pop culture and high arts alike with forays into the most provocative and compelling cultural trends. Q received positive feedback from listeners during a test run on VPR last month.
9 p.m.: Tell Me More from NPR
NPR's Tell Me More brings fresh voices and perspectives to public radio. Capturing the headlines, issues and pleasures relevant to multicultural life in America, the daily one-hour series is hosted by award-winning journalist Michel Martin. Tell Me More focuses on the way we live, intersect, and sometimes collide in a culturally diverse world. Each day's show features a variety of segments examining U.S. and international news, ideas, and people.
10 p.m.: Tonight On VPR
Tonight On VPR
features a different program every night:
On Being
on Mondays,
The State We're In
on Tuesdays,
Moyers And Company
on Wednesdays, and
To The Best Of Our Knowledge
on Thursdays.
"At the heart of VPR's mission is to provide the greatest public service possible, and we adjust our program schedule from time to time in order to improve that service," said Vice President for News and Programming John Van Hoesen. "Listeners have told us they appreciate opportunities to learn more about the news and people of our times. We chose these new programs to bring listeners a new and deep experience in arts and culture, and fresh voices and perspectives on how we live and intersect in a culturally diverse world. With news and information programming now available around the clock on weekdays, the new lineup reflects our role as Vermont's top news and information radio network."
Friday Night Jazz
On Friday evenings, VPR has introduced
Friday Night Jazz With Reuben Jackson
. Jackson is former curator of the Duke Ellington collection at the Smithsonian, a jazz expert, and now, a Burlington High School teacher.
"We are thrilled to welcome Reuben Jackson as our jazz host on Friday nights," Van Hoesen said. "His program kicks off a weekend of locally-hosted music in the evenings, joining
My Place
with Joel Najman on Saturday and
All The Traditions
with Robert Resnik on Sundays."
24-Hour Jazz Stream
VPR has also added a new 24-hour online jazz stream,
available at VPR.net
, VPR's mobile website, and iPhone app. VPR Jazz24 features the great jazz artists of all time as well as today's top talents and is produced by Pacific Public Media, which operates KPLU in Tacoma, WA.