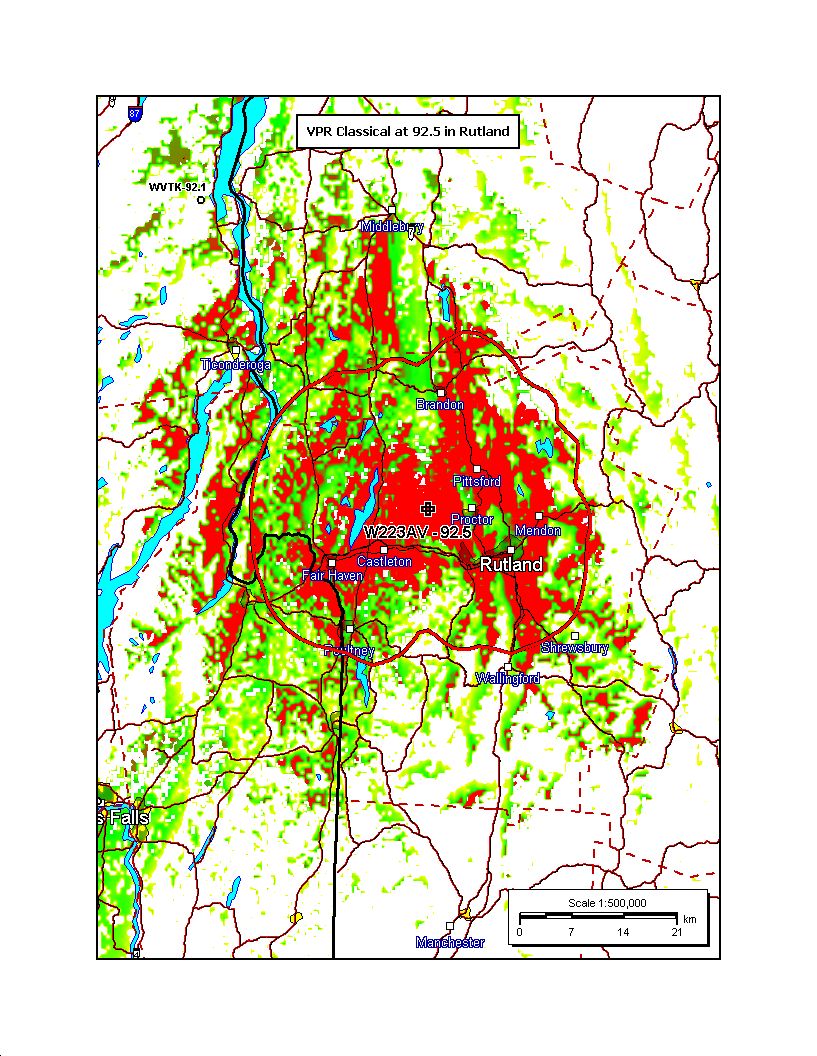 Vermont Public Radio has launched its
24-hour classical music network
in Rutland, Vermont at 92.5 FM.
Listeners in the area can now enjoy comprehensive programming with news and information on VPR News at 88.7, and classical music 24 hours a day on VPR Classical at 92.5. The new station reaches a population of 60,000, including the communities of Rutland, Proctor, Pittsford, Castleton, and Fair Haven.
"It has been a long-time dream of ours to bring VPR Classical to listeners in the Rutland area," said VPR President Robin Turnau. "We know our listeners appreciate the value classical music adds to their lives, as well as to the community at large. We are thrilled to be able to provide this important public serivce."
VPR Classical is Vermont's only classical music network featuring local hosts throughout the day.
Walter Parker
and
Joe Goetz
share their extensive knowledge and passion for the music Monday through Friday. Other highlights include
A Passion For Opera
with Peter Fox Smith,
Performance Today
,
Sunday Baroque
,
From the Top
, and weekly concerts by the Boston Symphony Orchestra.
"VPR Classical offers a variety of the finest classical music from around the world, placed firmly in a local context," said Walter Parker, who has hosted a daily classical music program with VPR since 1984. "We also take pride in having local and international musicians perform live from our studio. We think listeners in Rutland will find VPR Classical to be the indispensable voice of Vermont's classical music community."
A growing audience counts on VPR Classical as a hub for Vermont's diverse arts and cultural community. VPR Classical can be heard on
14 stations around the state
, as well as on HD radio,
VPR.net
, and VPR's
iPhone app
and
mobile site
.