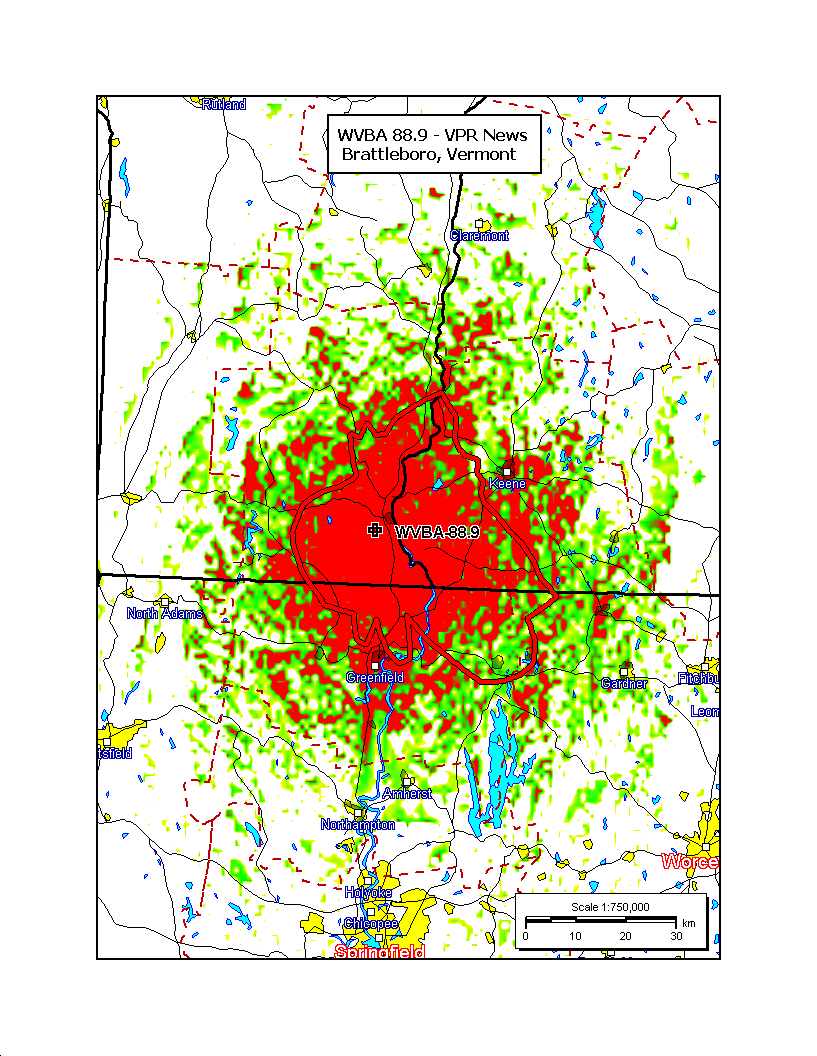 Vermont Public Radio announced this week that it has expanded its service in Brattleboro, southeastern Vermont, and adjacent areas of Massachusetts and New Hampshire with new stations for VPR News and VPR Classical.
Listeners can now hear
VPR News
on a full-power station at 88.9 FM. 88.9 can be heard from Bellows Falls in the north to Greenfield, Mass., in the south, and from Marlboro in the west to Keene, NH in the east; covering a total population of about 145,000.
VPR's former translator station in Brattleboro at 94.5 FM has moved to 94.3 FM and increased power from 10 to 190 watts. It is broadcasting
VPR Classical
to approximately 22,000 residents throughout Brattleboro and surrounding towns, including Vernon and Guilford. VPR Classical is also available on 88.9-HD 2 with an
HD radio.
"The addition of 88.9 drastically improves reception in Brattleboro and southeastern Vermont, and fulfills VPR's long-time goal of serving the Brattleboro area with a stronger broadcast signal," said VPR President Robin Turnau. "The addition of VPR Classical at 94.3 brings VPR's 24-hour classical music network to the Brattleboro area for the first time."
The station also provides "first service" to more than 18,000 people, primarily in New Hampshire and Massachusetts, who do not have reliable access to public radio at all.
Listener-supported Vermont Public Radio has been serving the people of Vermont and the surrounding region since 1977 and is Vermont's only statewide public radio network. VPR News is a trusted and independent source for news, music, conversation, NPR programming, and cultural programming.
VPR Classical is Vermont's only classical music network featuring local hosts throughout the day. Kari Anderson, Walter Parker, and Joe Goetz share their extensive knowledge and passion for the music Monday through Friday. Other highlights include A Passion For Opera with Peter Fox Smith, Performance Today, Sunday Baroque, From the Top, and weekly concerts by the Boston Symphony Orchestra.