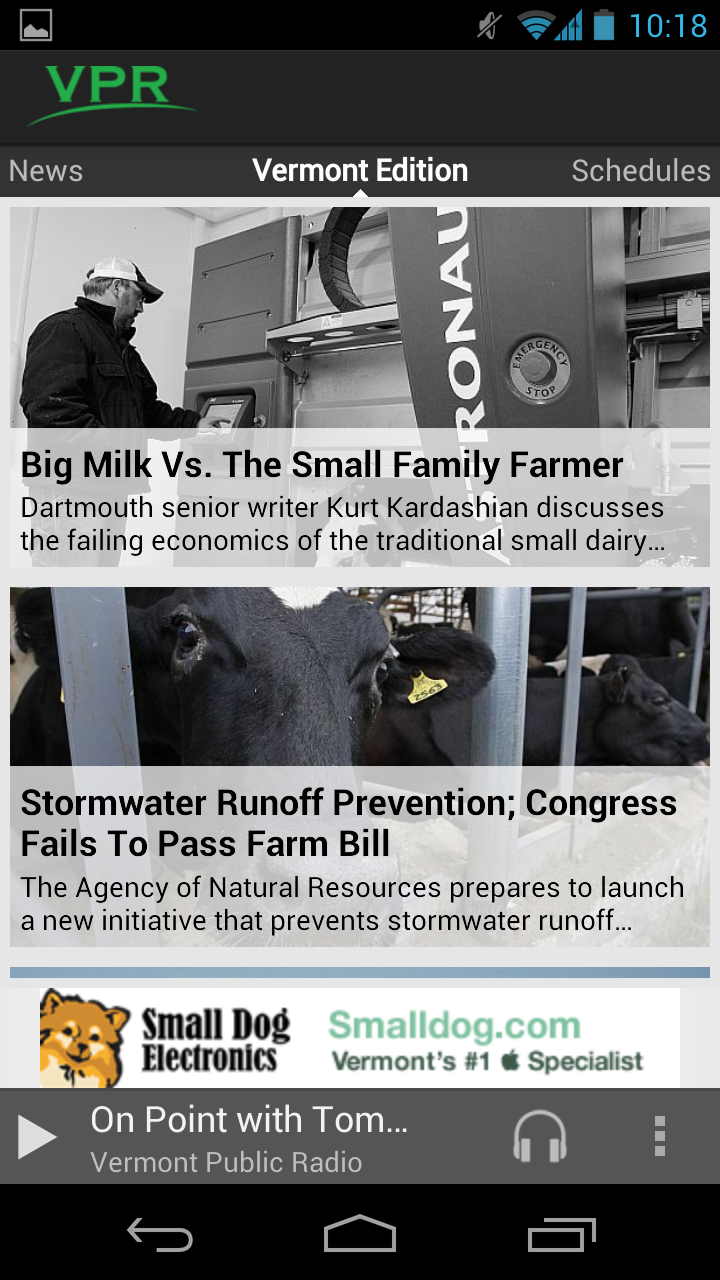 Vermont Public Radio has launched its
free VPR Android app, available now in Google Play.
The app is designed to give listeners immediate access to the news headlines and high-quality listening to live streams, including VPR News, VPR Classical, and the new VPR Jazz24. Users can explore the latest VPR newscast and stories,
Vermont Edition
programs,
Eye On The Sky
forecast, and more. The app also will provide access to school closings, blog posts, and tweets from VPR reporters.
"The app brings the news and listening right up front in a streamlined design," said Jonathan Butler, VPR's director of digital services. "Listeners have been asking us for an Android app and we are thrilled to be able to provide another avenue for listeners to access VPR content when and how they want it."
The VPR Android App was developed with PRX – the Public Radio Exchange, and was funded by the VPR Journalism Fund.
All of VPR's digital services, including the previously-released
iPhone app
and
mobile site
, will be showcased at the
Vermont Tech Jam
, which takes place this Friday and Saturday, October 26-27 at the Champlain Mill in Winooski. VPR is a media sponsor for this two-day job fair and tech expo, which features some of Vermont's fast-growing and most innovative companies.