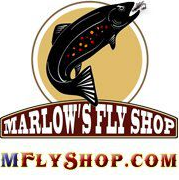 Dubois, WY
- Marlow's Fly Shop announces the purchase of Central Booking in Dubois Wyoming. Previously owned by the Absaroka Ranch and Budd Betts, Central Booking provides booking services for numerous enjoyable outdoor activities. These include:
Wyoming Fly Fishing Guide Services
Guided Drift Boat Fishing
Wade Fishing Trips ½ day and Full Day
Horseback Day Rides
Snake River Scenic Float Trips
Wildlife Photo Tours
Wind River Mountain Hikes
ATV Rentals
Snowmobile Rentals and much more
"We want people to really get out there and enjoy all of what Dubois Wyoming has to offer," says Bradley Marlow, owner of Marlow's Fly Shop. "We can book an exciting outdoors adventure for just about anyone. We have expanded our operations to include more trips in more incredible areas."
"Maybe Dad wants to go fly fishing on a mountain lake and Mom and the kids want to experience a wilderness horseback ride. We have everyone covered."
Marlow's Fly Shop and Central Booking are located in the heart of Wyoming's Wind River Country and a great fly-fishing community in Dubois.
For more information, including bookings, fly fishing products and driving directions, visit mflyshop.com. Facebook:
http://www.facebook.com/MarlowsFlyShop
Bradley Marlow - Owner | Marlow's Fly Shop
116 East Ramshorn Unit 1A, PO Box 1257 Dubois, WY. 82513 307-455-2620
To learn more about what Wind River Country has to offer, or to request a vacation packet, please visit us at
Wind River Country
or call 800-645-6233.
Keep in touch with Wind River Country
Facebook
Twitter
YouTube
Flickr