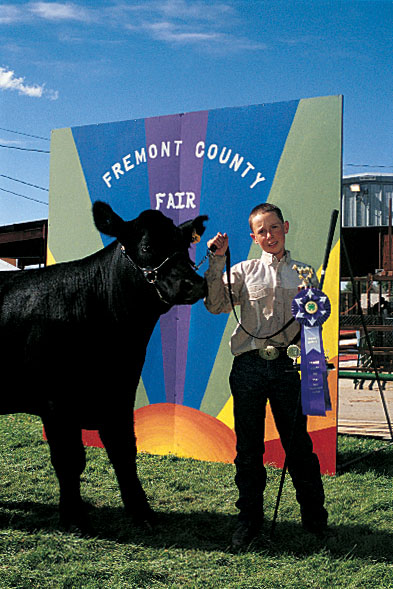 The 99th Fremont County Fair and Rodeo is July 28-August 4.

The 99th Fremont County Fair and Rodeo is July 28-August 4.

Saturday, August 4 - Demolition Derby 7:30 p.m. Photo Credit: Jennie Hutchinson

Saturday, August 4 - Demolition Derby 7:30 p.m. Photo Credit: Jennie Hutchinson
Riverton, WY
- The 99th Fremont County Fair and Rodeo is July 28-August 4 in Riverton. It is billed as the largest county fair in Wyoming in terms of ribbon entries. The categories range from Youth Horse Show, Agricultural Products, Antiques and Relics, Dutch Oven Cooking to a Dog Show, and everything in between.
The Night Show and Schedule is as follows:
Saturday, July 28 - Redneck Relay 7:30 p.m.
Sunday, July 29 - Ranchers Rodeo 7:30 p.m.
Monday, July 30 - PRCA Ram Rodeo 7:30 p.m.
Tuesday, July 31 - PRCA Ram Rodeo 7:30 p.m.
Wednesday, August 1 - Hogs 'N Mud Wrestling 7:30 p.m.
Thursday, August 2 - Extreme Wheelies 7:30 p.m.
Friday, August 3 - Rocky Mountain Truck and Tractor Pull 7:30 p.m.
Saturday, August 4 - Demolition Derby 7:30 p.m.
1010 Fairground Rd
For a complete schedule
www.fremontcountyfair.org
307-856-6611
To learn more about what Wind River Country has to offer, or to request a vacation packet, please visit us at
Wind River Country
or call 800-645-6233.
Keep in touch with Wind River Country
Facebook
Twitter
YouTube
Flickr