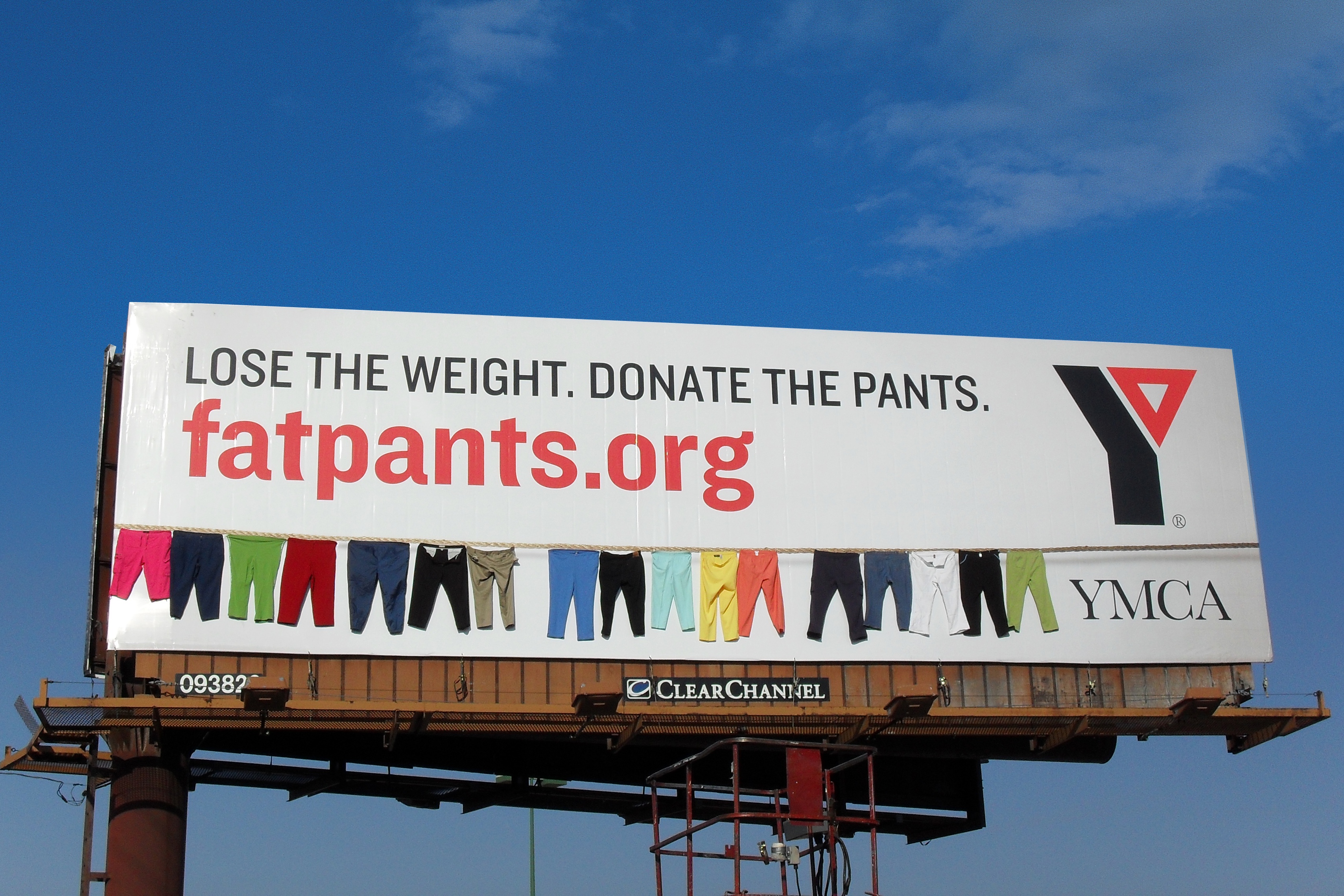 The YMCA of Greater St. Paul and Metropolitan Minneapolis challenges individuals and families to "lose the weight and donate the pants" with its
"fatpants"
membership promotion this March. New members who join at any of the
22 locations
in the Twin Cities Metro and Western Wisconsin will receive a free Get Fit package ($250 value) upon joining, which will jump-start their journey toward a healthy living.
Throughout the summer, members are encouraged to donate their "fatpants" as their weight loss progresses. At the end of the drive, the YMCA will donate all of the pants to Goodwill.
The YMCA "fatpants" membership drive runs through March 31, 2010. New members who join as part of this promotion will receive the following incentives:
Personal Fitness Consultation:
facilitated by a YMCA fitness professional, the consultation will identify individual needs and goals and establish a plan to move toward improved health, fitness or performance.
Personal Fitness Assessment:
establishes baseline measurements from which individual fitness progress may be tracked. Assessments may include blood pressure, resting heart rate, body composition, cardiovascular fitness, flexibility, muscular fitness and a dynamic postural analysis.
YMCA Get Fit Club:
A 10-week weight loss program that helps individuals chart their course to realistic, long term lifestyle changes. Beyond assisting with weight loss, Get Fit Club provides member with education and support in their pursuit of improved health and fitness.
YMCA Online Nutrition Coach:
works like a personal nutritionist to help individuals create completely balanced meals using your favorite foods.
YMCA locations boast state-of-the-art fitness facilities and amenities including fitness centers, walking tracks, gyms, pools, saunas and whirlpools. Memberships include free classes for kids, families and adults, and parents receive free drop-off childcare while they work out. Additional features include:
· facilities open 7 days per week
· access to locations across the U.S.
· free guest passes
· no annual contracts, 30 day money back guarantee
· monthly Insurance Reimbursements for Frequent Fitness programs
To join, individuals and families should visit any of the 22 metro branch
22 locations
to speak with a membership sales adviser. Membership rates and information on obtaining a 3-day trial pass are available at
YMCATwinCities.org
.
Current YMCA members also may take advantage of this promotion by purchasing the Get Fit package for a discounted rate of $99.
###