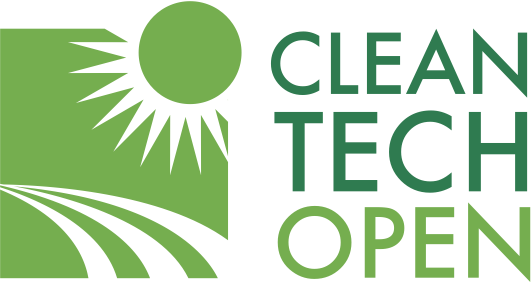 REDWOOD CITY, Calif.:
The Cleantech Open (
www.cleantechopen.org
), the world's largest clean-technology business competition, announced that renowned author and venture investor, Geoffrey Moore, will deliver the opening keynote at the upcoming
National Investor Conference
on July 14, 2011 in San Jose, California.
Mr. Moore
is best known for "Crossing the Chasm," a seminal book on startup marketing, and is venture partner with Mohr Davidow Ventures and managing director of TCG Advisors.
Rami Branitzky
, SVP of sustainability management and strategy at SAP AG, will deliver the afternoon keynote session. Mr. Branitzky will discuss how achieving sustainability and becoming a model of energy efficiency is part of SAP's wider global strategy.
The Cleantech Open National Investor Conference provides a dynamic forum for investors, business leaders, and cleantech entrepreneurs to examine compelling funding opportunities, explore emerging market trends, and build valuable relationships with cleantech experts and innovators committed to entrepreneurship and environmental change.
To see the day's complete schedule and to register for the event, visit the Cleantech Open
event website
.
Other speakers and panelists include
Andrew Beebe, chief commercialization officer, Suntech
Peter Belisle, president, Jones Lang Lasalle
Willie Brent, EVP, WeberShandwick
Andrew Chung, principal, Lightspeed Venture Partners
Paul Fox, partner, CalCEF Clean Energy Angel Fund
Stephen Hahn, research fellow, The Dow Chemical Company
Sheeraz Hiraj, CEO, Cleantech Group
Henrik Laursen, head of Water Technology Center, Grundfos
Susan Preston, general partner, CalCEF Clean Energy Angel Fund
Dave Stone, SVP, Chevron Energy
Also attending are angel investors and VCs from firms that include Applied Ventures, Band of Angels, Chevron Ventures, Claremont Creek Ventures, Dow Chemical Ventures, Lightspeed Venture Partners, Mohr Davidow Ventures, Venrock, and more.
PROGRAM AT A GLANCE
9:00 am - 9:45 am: Registration, Networking & Exhibits
9:45 am - 12:05 pm: Welcome, Keynote, Panel
12:05 pm - 1:05 pm: Lunch Break, Networking
1:05 pm - 5:40 pm: Panels & Afternoon Keynote
5:40 pm - 7:10 pm: Reception & Exhibit
Cleantech Open Sponsors
The Cleantech Open is made possible by the generous support provided by our Global Partner, Chevron; Global Foundation Partner, Ewing Marion Kauffman Foundation; National Education Partner, University of Phoenix; and National Sponsors, Autodesk and Wells Fargo. Regional competitions are additionally sponsored by the following corporate partners: Wilson Sonsini Goodrich and Rosati (multi-region), Deloitte (multi-region), Jones Lang Lasalle (multi-region), CTSI, CalCEF, Commercial Energy, Faegre & Benson, Google, Grundfos, Massachusetts Clean Energy Center, Mintz Levin, Patton Boggs, PG&E, and Reed Smith.
About The Cleantech Open
The Cleantech Open runs the world's largest cleantech business competition. Its mission is to find, fund and foster entrepreneurs with big ideas that address today's most urgent energy, environmental and economic challenges. A 501(c)(3) not-for-profit organization, the Cleantech Open provides the infrastructure, expertise and strategic relationships that turn clever ideas into successful global cleantech companies. Since 2006, through its one-of-a-kind annual business competition and mentorship program, the Cleantech Open has enabled hundreds of clean-technology startups to bring their breakthrough ideas to fruition, helped alumni contestants raise over $300M, and created an estimated 2,500 green-collar jobs. Fueled by a global network of more than 1,000 volunteers and sponsors, the Cleantech Open unites the public and private sectors in a shared vision for making America's cleantech sector a thriving economic engine. For more information, visit
www.cleantechopen.org
, or follow us on
Twitter
and
Facebook
.
Media contact
: Tim Cox, national PR chair, 650-369-7784,
tim@zingpr.com